More than just a trade show, Automechanika Birmingham will host over 50 product launches throughout the duration of the show. Watch this space for a weekly update!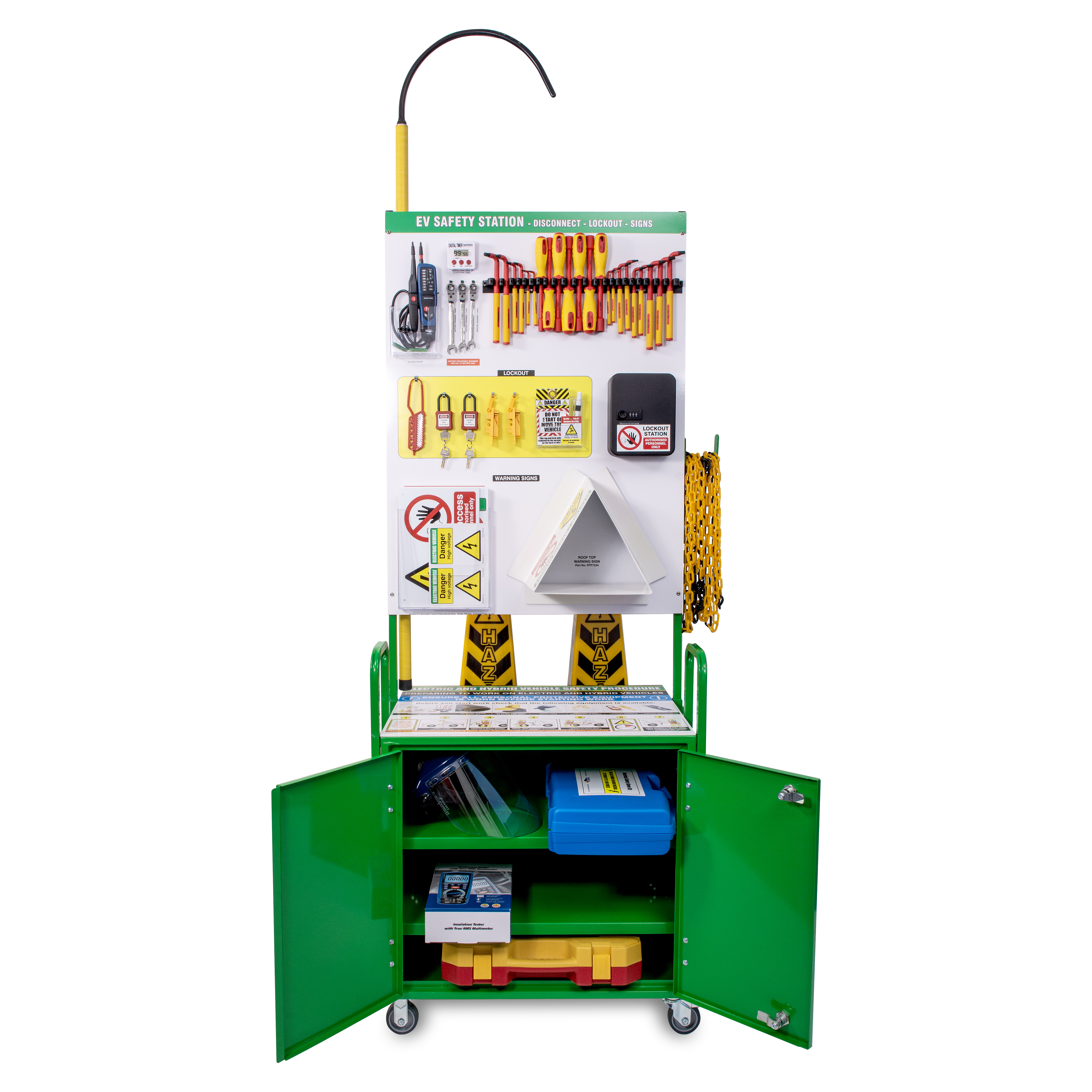 Prosol UK Sales & Distribution Ltd
We will be launching our Prostore Mobile Electric Vehicle Safety Station. This is a purpose built trolley, on wheels, that has all the PPE, tooling and signage that a workshop needs when dealing with Electric Vehicles. It has a fully comprehensive range of products and will appeal to the smallest MOT station to the largest franchised dealership.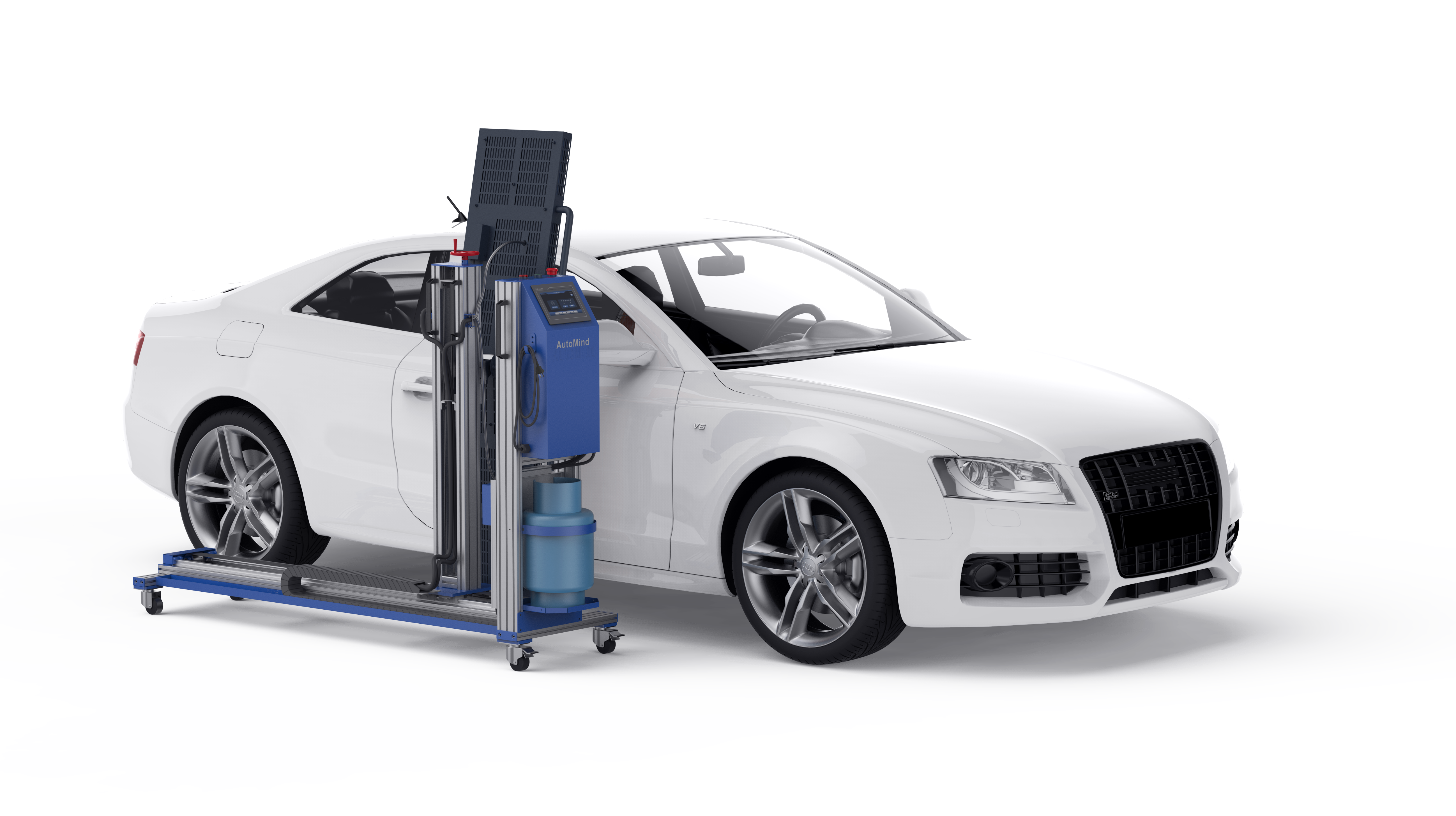 Masterflo
We will be launching our latest IR Curing System SMART-IR CURE Automatic Mobile Catalytic IR Dryer. Rapid cure solution by advanced catalytic technology, using LPG. It has two catalytic IR emitting panels with pre-programed speed and heat settings controlled by the touch screen PLC system. Drying clear coat in as little as 4-5mins, efficiency is 5 times quicker than traditional drying. With the mobile catalytic IR Dryer, the use frequency of the spray booth is greatly reduced, which not only improves the working efficiency, but also significantly reduces energy cost.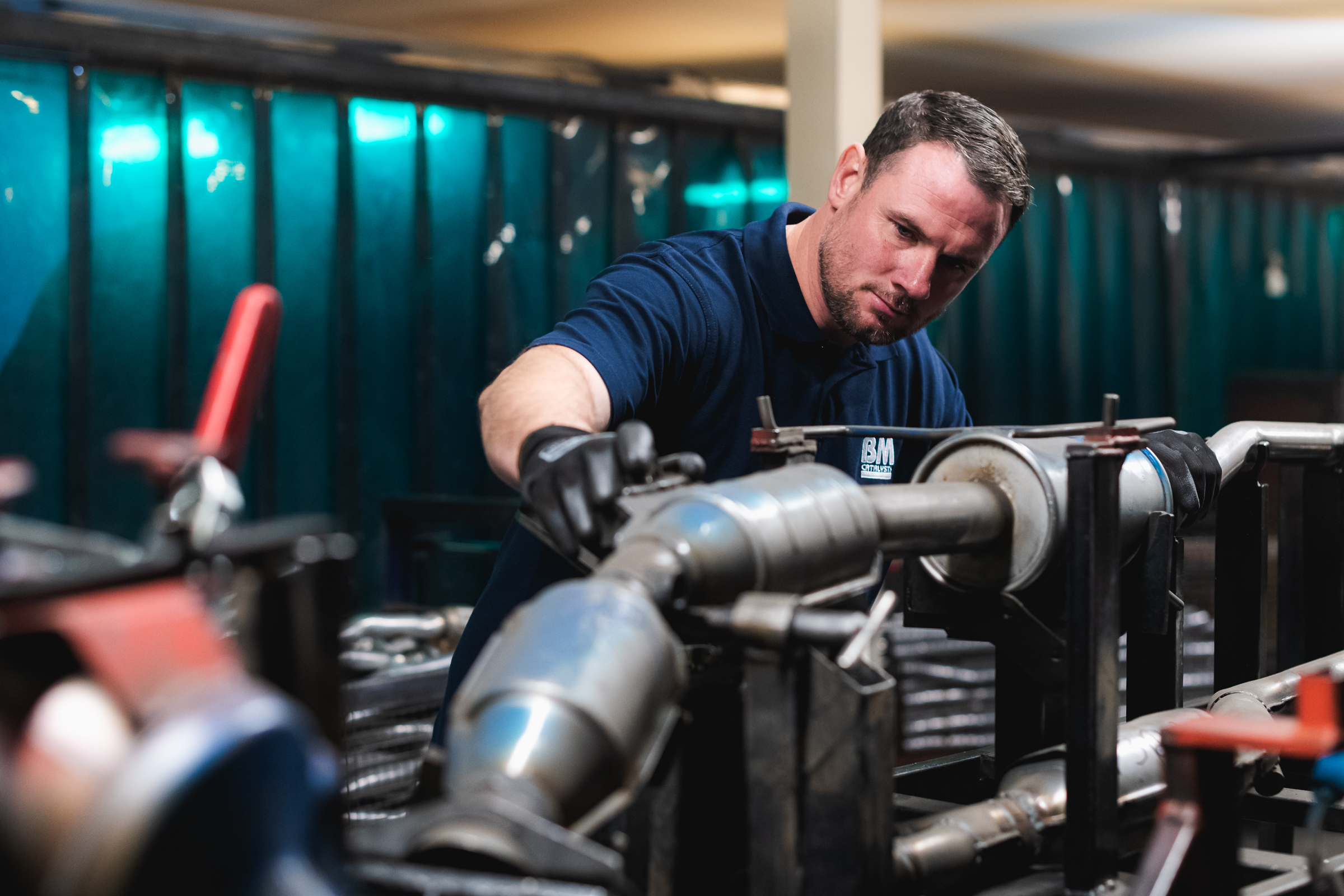 BM Catalysts
In 2022, BM Catalysts expanded its product offering by adding Selective Catalyst Reduction (SCR) references to its range. SCRs work with diesel exhaust fluids, such as AdBlue, and can reduce a vehicle's nitrogen oxide (NOx) emissions by up to 90%, while also reduceing hydrocarbons, carbon monoxide and particulate matter emissions. The technology has become commonplace to treat emissions from diesel vehicles over 1.6L following the introduction of Euro 6 emissions standards in 2015, which cut permitted NOx emissions by more than 50%. Come and visit the BM Catalysts stand to learn more about SCRs and other future emissions technology.
Bilstein Group UK
Come and speak to us about our recent product launches including: brake calipers, brake fitting kits, gear control cables, door and locks & actuator. We might even let you know about new launches planned for the rest of 2023!
ABAC UK & Ireland
Our newest product launch utilizes the latest ATF-S piston technology, providing you with market-leading reliability and performance. This technology is dedicated to Pro Users, providing the power and efficiency needed to tackle the toughest tasks.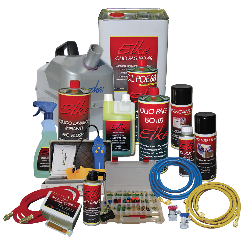 Auto Air Gloucester Ltd
New to range products - We shall have a selection of new to range consumables (oils & tools).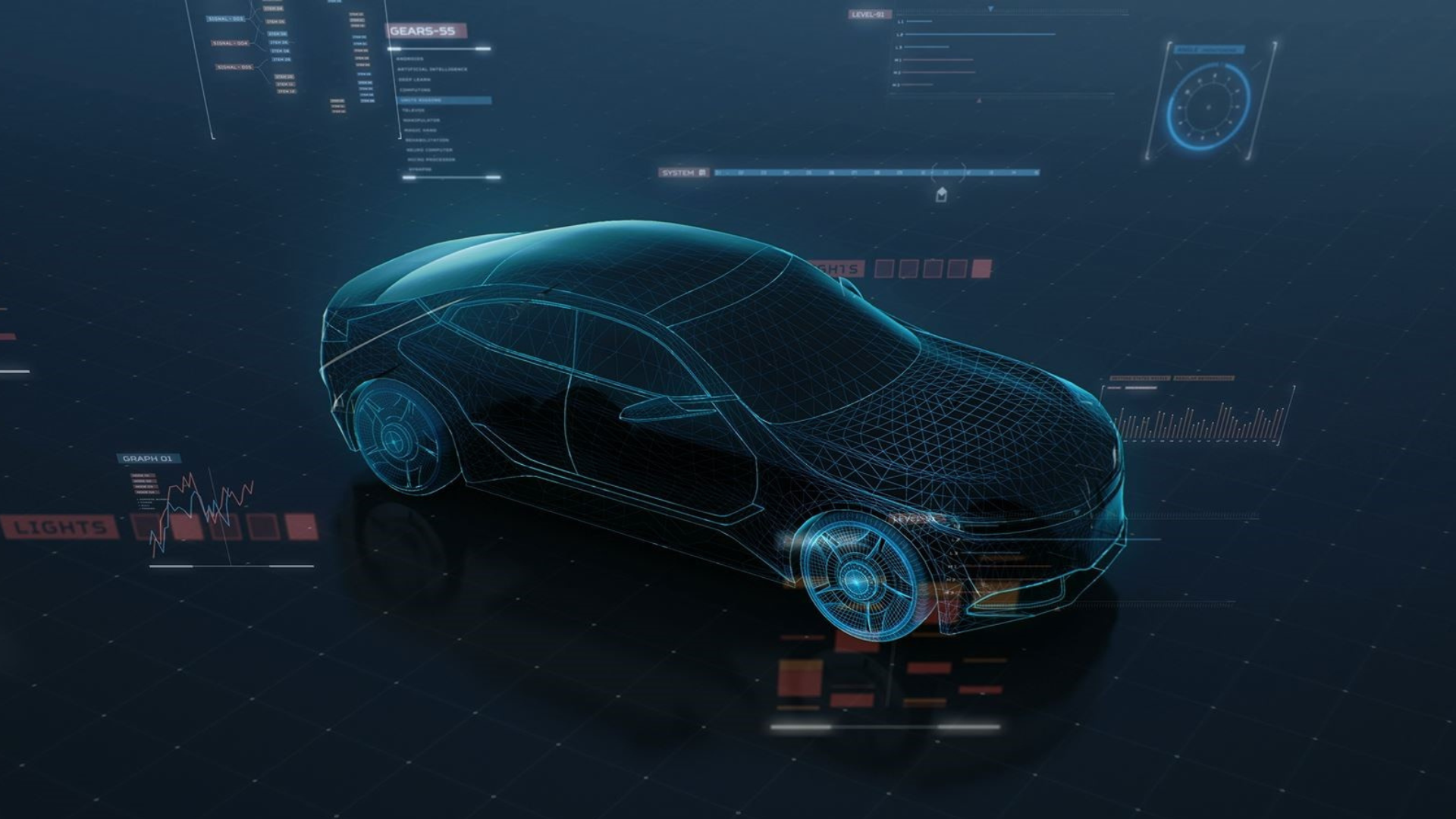 Vinacles
Vinacles – Garage Management, Fleet Management, Occasion remarketing, Vehicle data en Import & export Vinacles offers several different services aimed at making your automotive related work flows as simple and clear as possible. Through its various applications and services, Vinacles facilitates the complete optimisation of your business process on one single platform. These include garage management systems and fleet management systems, Occasion remarketing, Vehicle data and Import and export.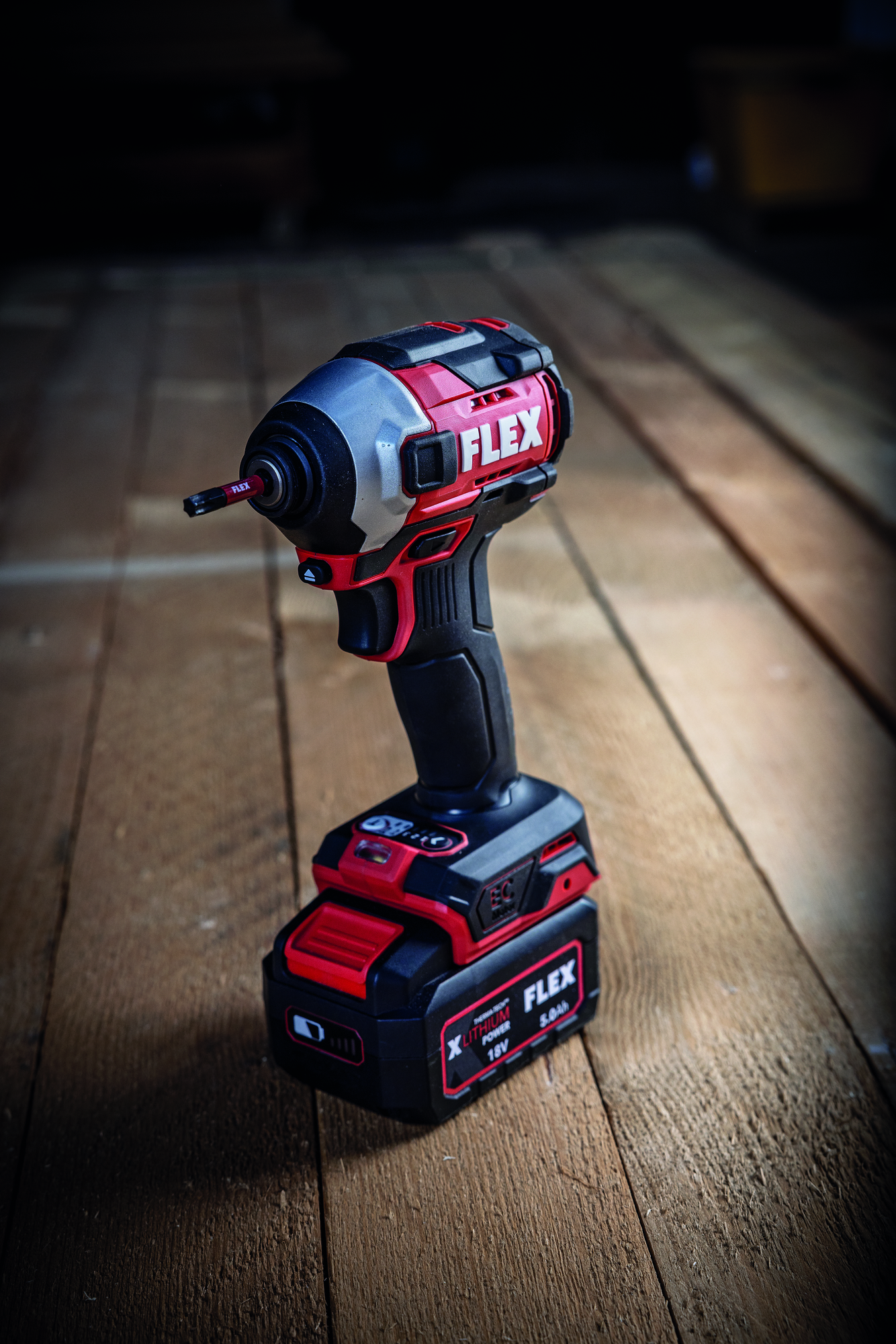 Flex Tools
FLEX are launching 3x NEW! 18v brushless Impact wrenches for the automotive sector. Visit the stand to see the following; ID 1/4" 18.0-EC HD – a 237nm impact driver for fast removal of fasteners and assembly work, IW 1/2" 750 18.0-EC – a 750nm ½" impact wrench for more powerful and finally IW 1/2" 950 18.0-EC – a 950nm ½" wrench foe removal of stubbourn bolts and all automotive fixings.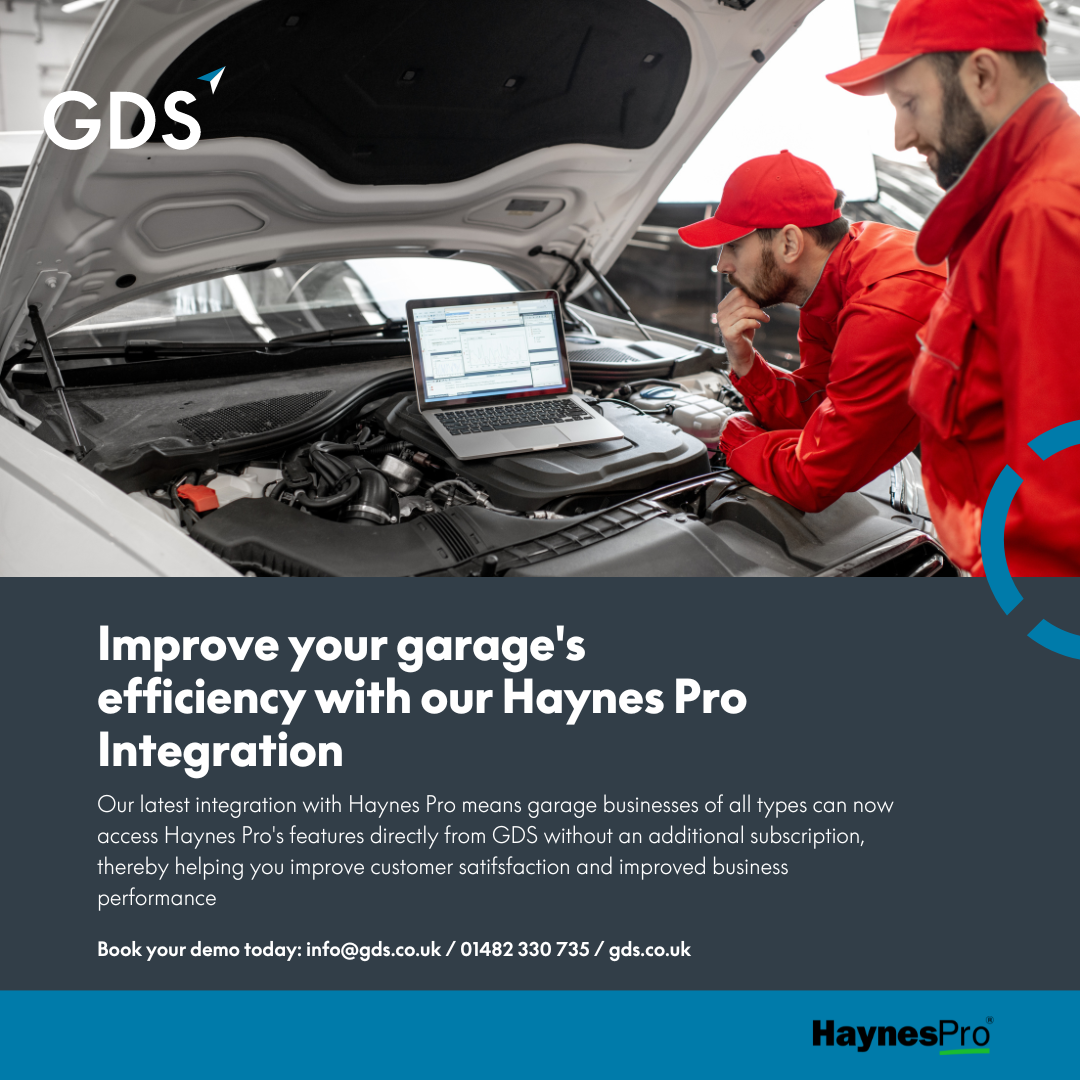 GDS
Our latest integration and partnership with Haynes Pro, a leading provider of automotive data solutions allows us to offer garages even more value by giving garage business direct access to Haynes Pro's features right from their GDS software without the need for an additional subscription.Our integration with Haynes Pro offers a range of features to streamline the repair and maintenance process for vehicles.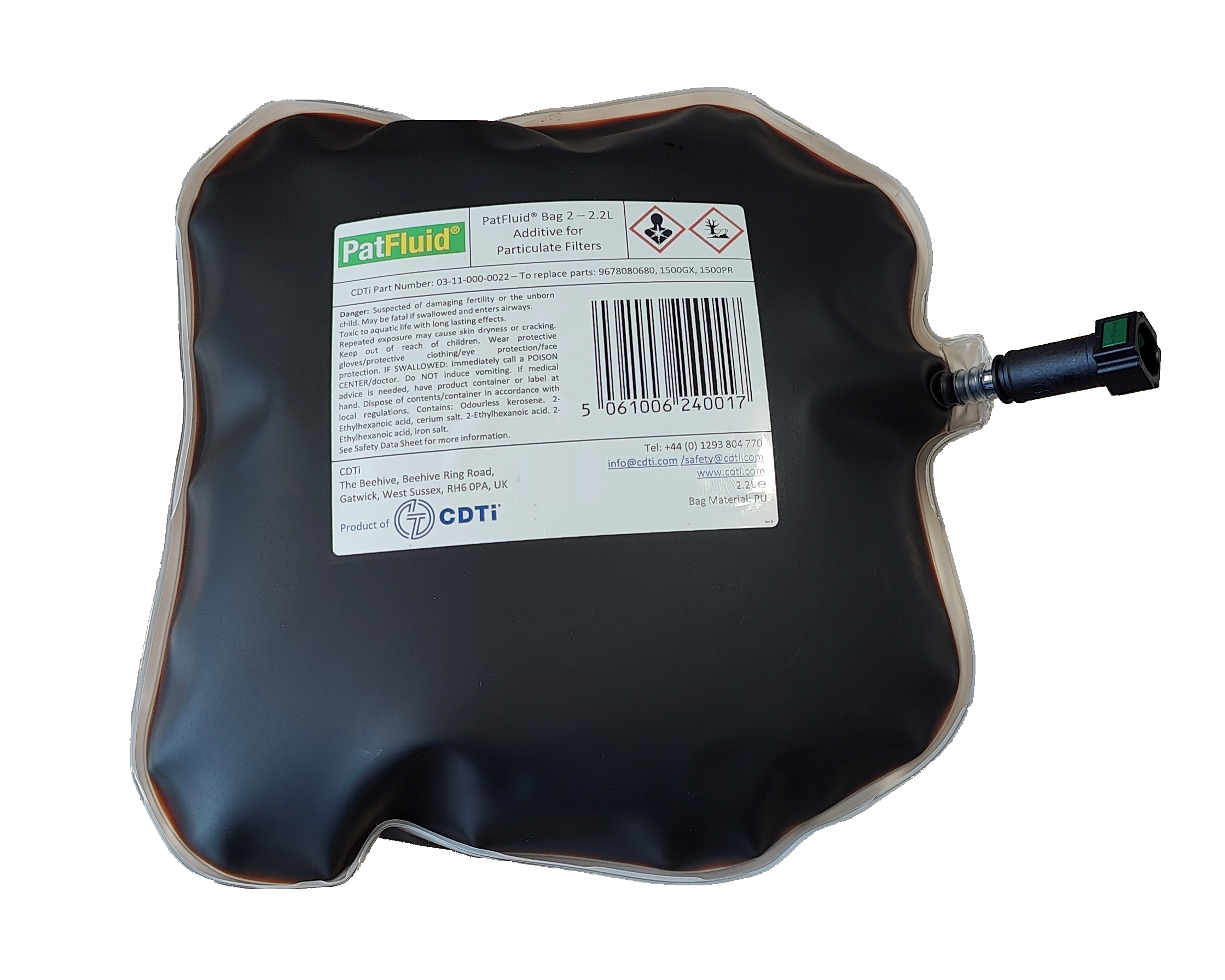 CDTi
We will be promoting our newly launched PatFluid Bag product range. This is a range of bags/pouches containing our PatFluid, an additive for Diesel Particulate Filters, to replace the DPF Additive Pouches on many PSA diesel vehicles using the system, and some Mini diesel vehicles also. The original bag/pouch is simply unclipped and the PatFluid bag put in its place and clipped into the connector to the pump. We will be launching seven parts that cover the majority of the market demand, later in the year we will be launching the remaining parts to finish the product range with full coverage.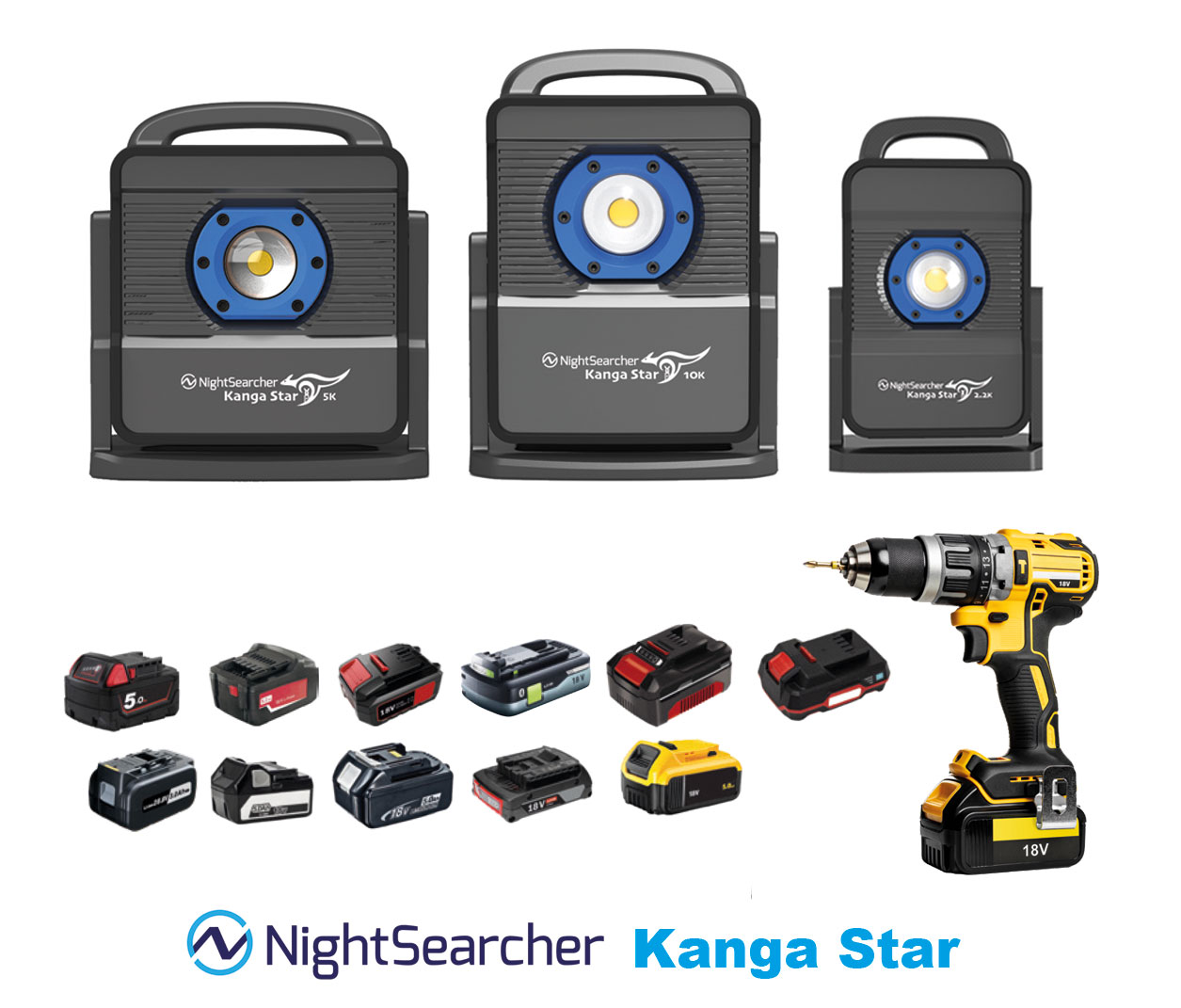 Nightsearcher Ltd
Nightsearcher will be showcasing their Kanga Star Work lights: A collection of 3 high-powered work lights that are designed to conveniently operate from power tool batteries. Featuring a 3-in-1 power supply system, Kanga Star accepts 14V and 18V batteries from some of the leading power tool brands, as well as receiving its own stock battery and an AC mains power adaptor. As a robust lighting option, each model carries an IP65 dust and water ingress rating. Available in 3 configurations – Kanga Star 2.2K the 2,200 lumens entry-level model, Kanga Star 5K the mid-range 5,000 lumens model, and Kanga Star 10K the ultra-bright 10,000 lumens model. Each model is free-standing with its large footprint base. The Kanga Star 2.2K model also has strong magnets built into the base.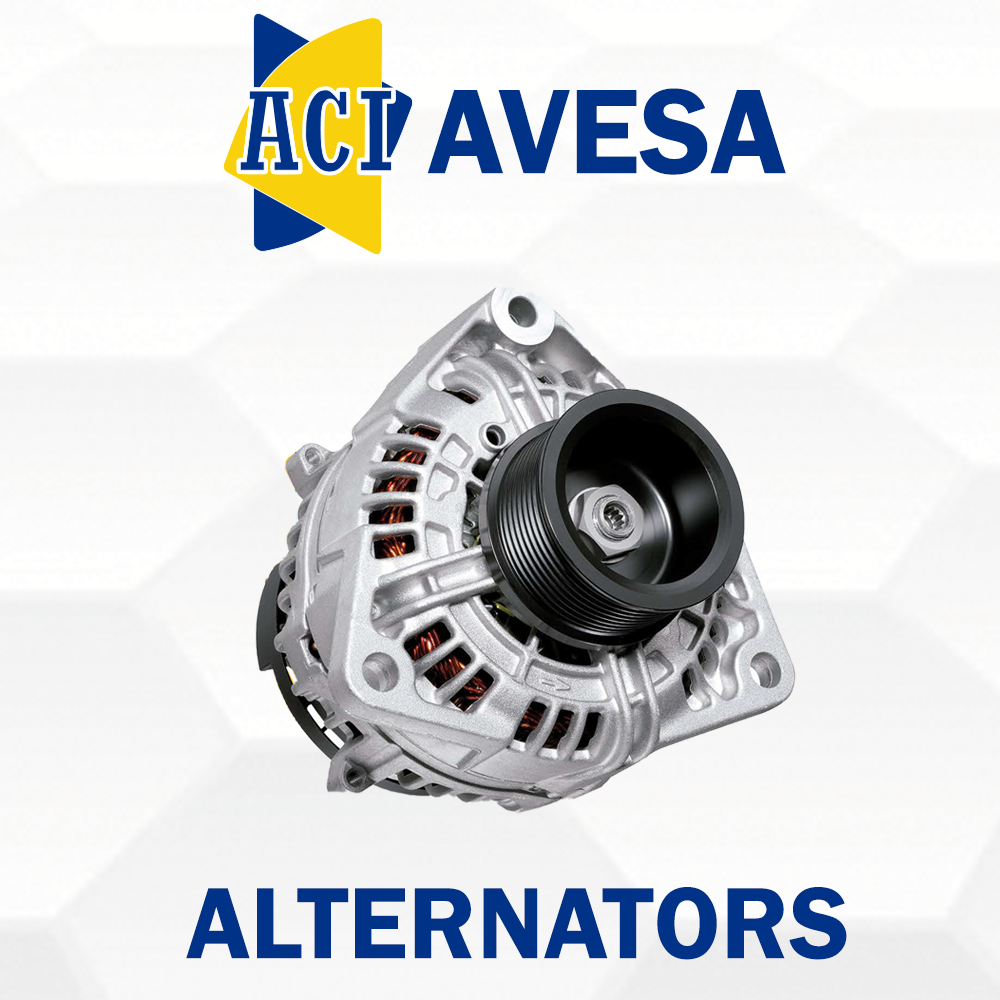 ACI AVESA
ACI Avesa has expanded its range of products and will be showcasing them throughout the event. this includes; Electric locks, Alternators, compressors and starter motors.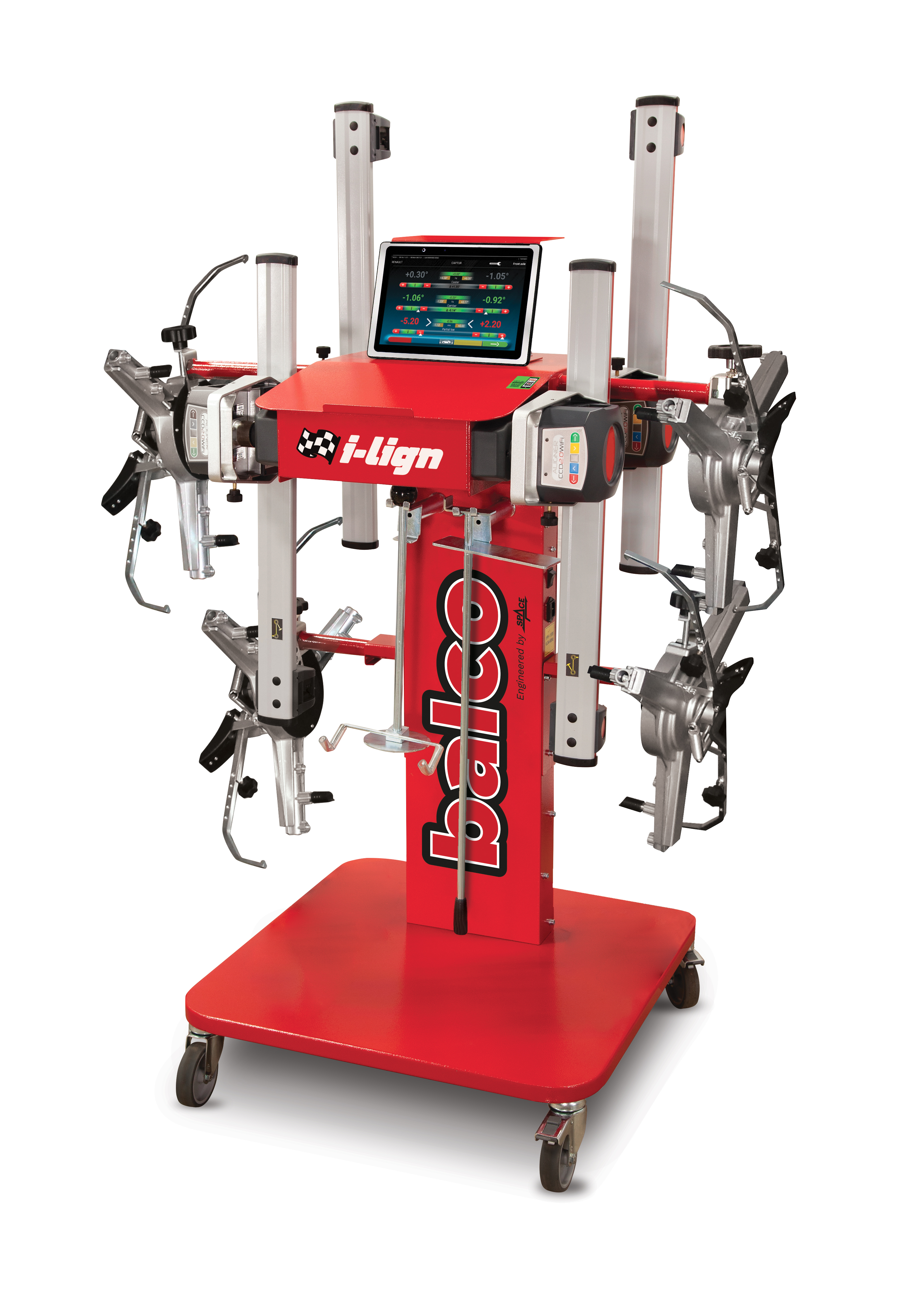 ISN Europe Ltd
The time-honoured Balco range of wheelcare equipment will be making its first appearance at a UK exhibition in over 20 years! With a brand-new line-up of tyre changers, wheel balancers and aligners, the ISN Garage Assist stand will provide an educational visit for anybody with an interest in tyres or alignment, particularly the all-new 'i-Lign' CCD alignment system which uses a portable tablet as opposed to the traditional PC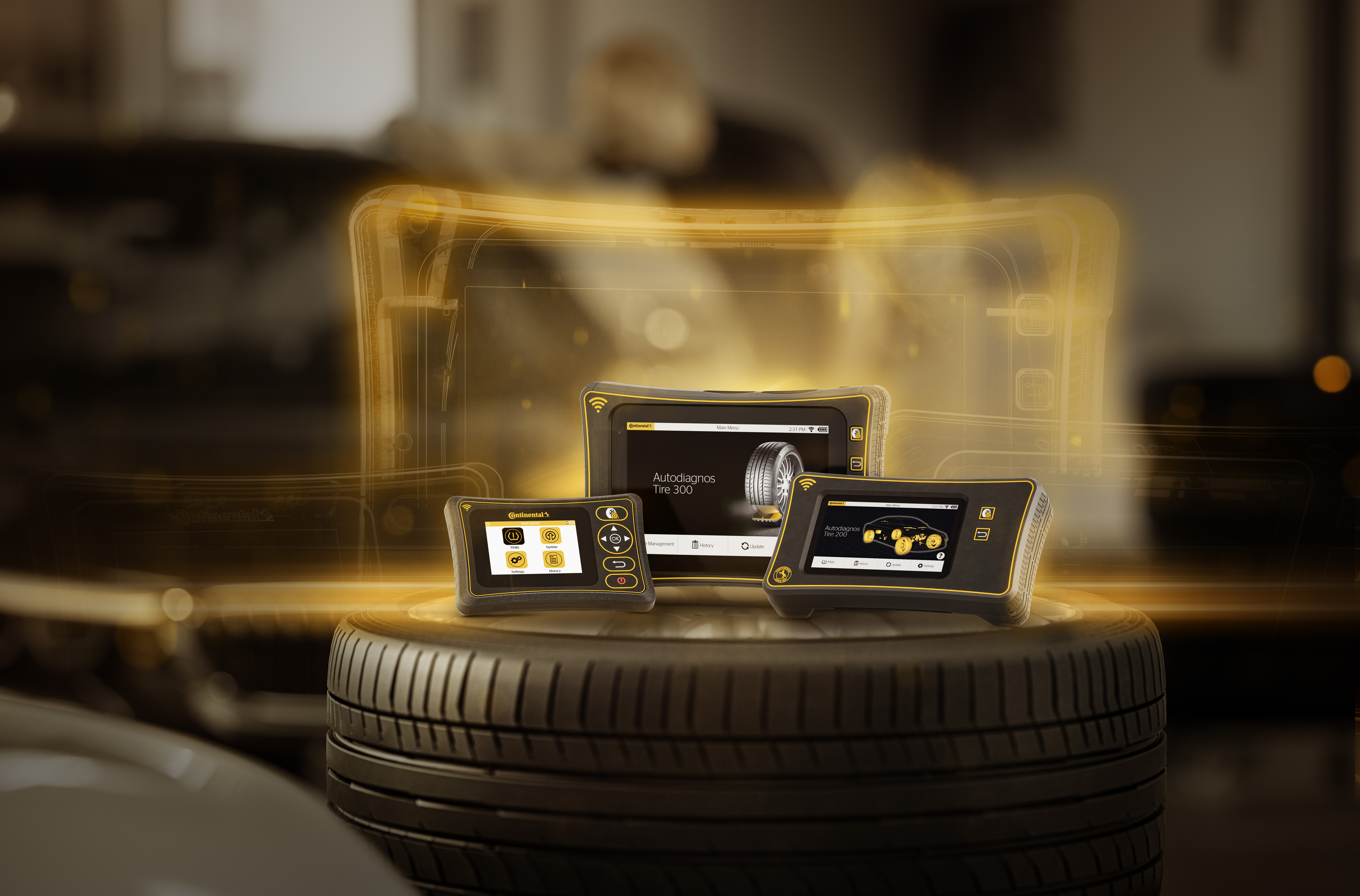 Continental Automotive Trading UK Ltd
Make sure to visit Continental to see our complete range of industry-leading, high-quality MOT and garage equipment including 7 BRAND NEW products launching exclusively at Automechanika. Continental offers innovative NEW solutions, including MOT bays, Automated Test Lanes, Automated Brake Testers, Vehicle Lifts, and Emissions Analysers that are suitable for any garage workshop needs. Plus, check out the NEW state-of-the-art Autodiagnos Tire devices - The All-in-one TPMS and tire management solution for passenger cars and commercial vehicles with the perfect model for every type of workshop.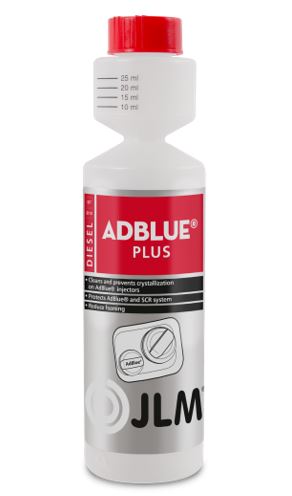 JLM
The AdBlue Plus cleans and prevents crystal formation in the AdBlue dosing system. It also conditions the AdBlue fluid for a longer time to ensure proper working of the AdBlue and SCR system. This helps prevent performance loss and the often-subsequent expensive repairs. It also reduces foaming at low temperatures. Just one 250ml bottle treats 100 litres of AdBlue.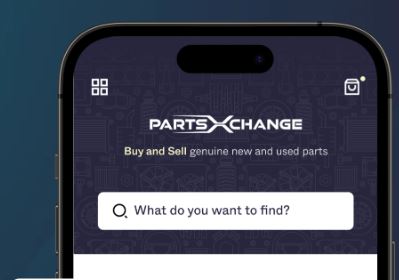 PartsXchange for the Bodyshop
PartsXchange is a brand new application the for Bodyshop repair network. It's a mobile app that can sell and buy used/new genuine parts. The purpose of the application is for Bodyshop's to load their parts stock and in turn they will be exposed to the total bodyshop network, therefore allow access to 1000's of parts on the fastest growing Bodyshop marketplace!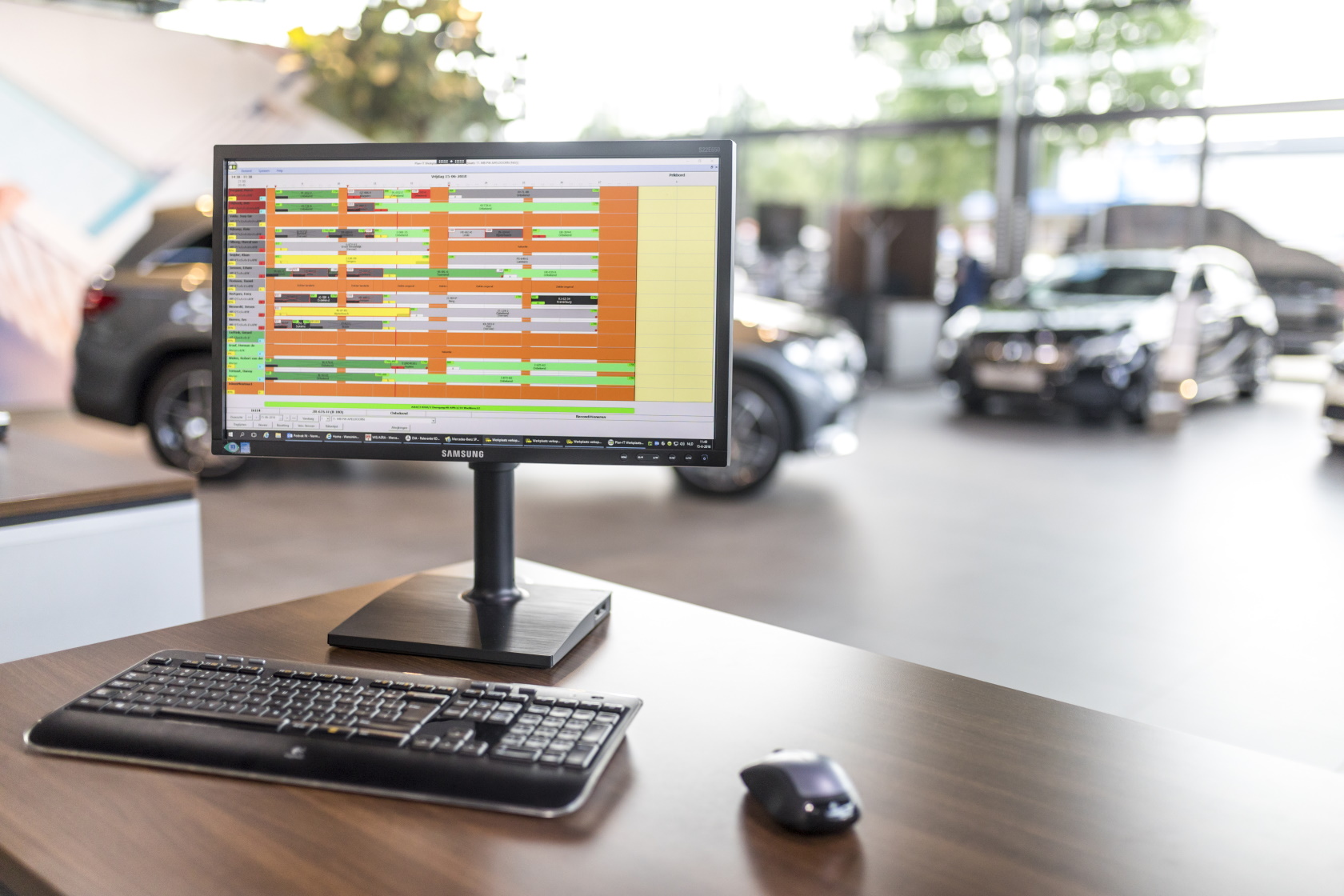 Plan-IT International
Plan-IT provides SaaS solutions for the workshops of garages and dealers. Digital workshop scheduling and online appointment booking based on realtime availability are the main focus. Plan-IT Workshop Web is a digital scheduling system, essential for your workshop. All workshop appointments are displayed at one clear screen, it works in your browser and is fully SaaS based. Visit us on stand K110 to find out more.

Magnet Schultz Ltd
With hydrogen energy a hot industry topic in the automotive sector, Product Specialist Neil Lawrence will be on the Magnet Schultz stand to show the company's unique range of compact solenoid valves designed expressly for hydrogen and pressurised gas control applications. Topping the new range is the market-leading ATEX/IECEx certified pressure cut-off valve, featuring an impressive pressure capability of up to 1050 bar (2175 psi). The fact that these valves are the smallest in their class is of considerable benefit to designers of EC79/2009 type-approved hydrogen-powered vehicles by helping to drive efficiencies in space saving and performance.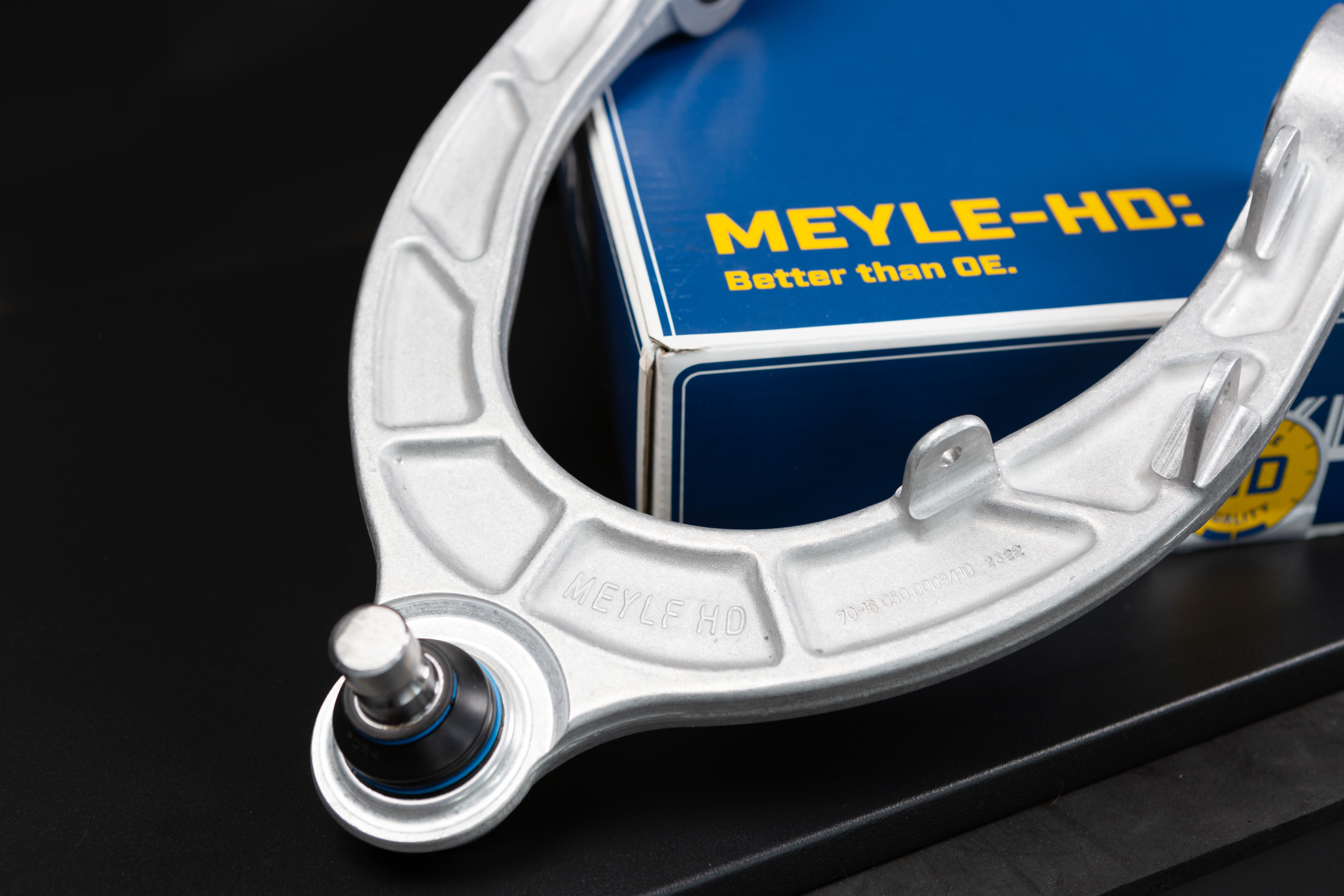 Meyle
Electric vehicles will continue to become significantly more important for independent workshops and dealers in the coming years. With its MEYLE eSolutions product portfolio, MEYLE is already well positioned, with more than 1,100 electric-vehicle parts on offer. With the HD control arm for Tesla, MEYLE underscores its expertise in the field of electric mobility. Introducing the MEYLE HD control arm for Tesla models 3 and Y. MEYLE is offering a technically superior alternative to the original part to up to 700,000 Tesla drivers and stakeholders around the globe. The HD control arm for Tesla will be on display at our booth E60.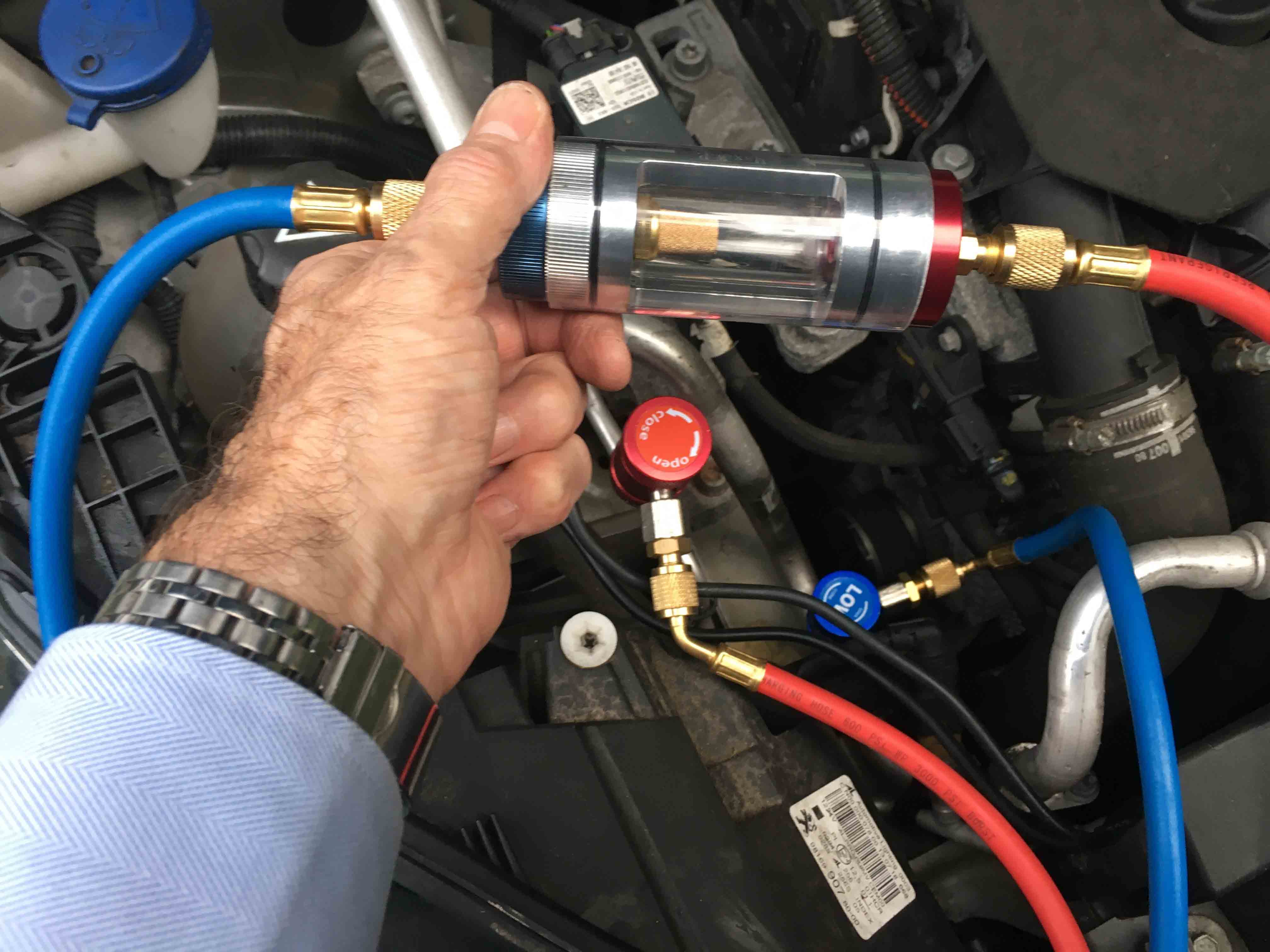 Primalec
Visit us at Automechanika Birmingham to see and hear about our products! New Smart Splice is a crimp-free, solder-free secure leak repair method for fluid and refrigerant carrying pipes and hoses including A/Cs, Transmission and Power Steering. A/C Sightglass Filtered Diagnostic set. Shows up impurities and contamination, lubricant and refigerant breakdown. Finally, Purifier-2 is the latest addition to Primalec's deodorising/sanitising range with added power to cleanse the evaporator chammber, air channels, cabin air, cabin surfaces and fabric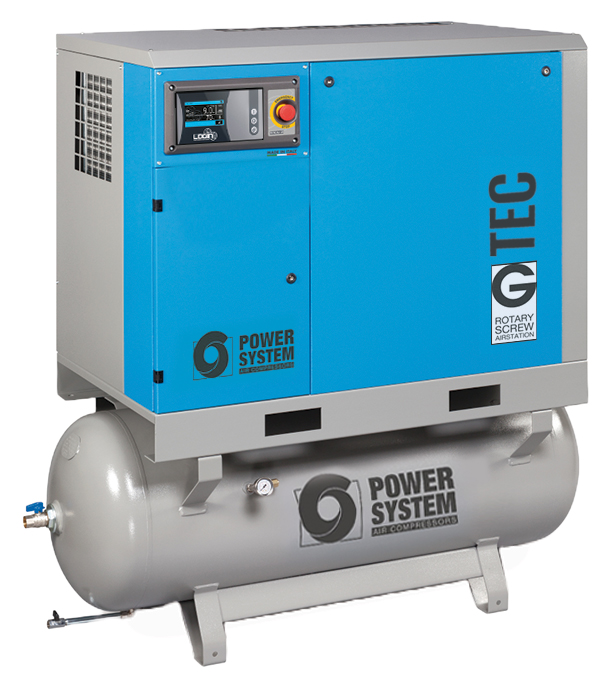 FPS compressors
FPS will be showcasing their new G-TEC full feature screw compressor. Visit them on stand G68.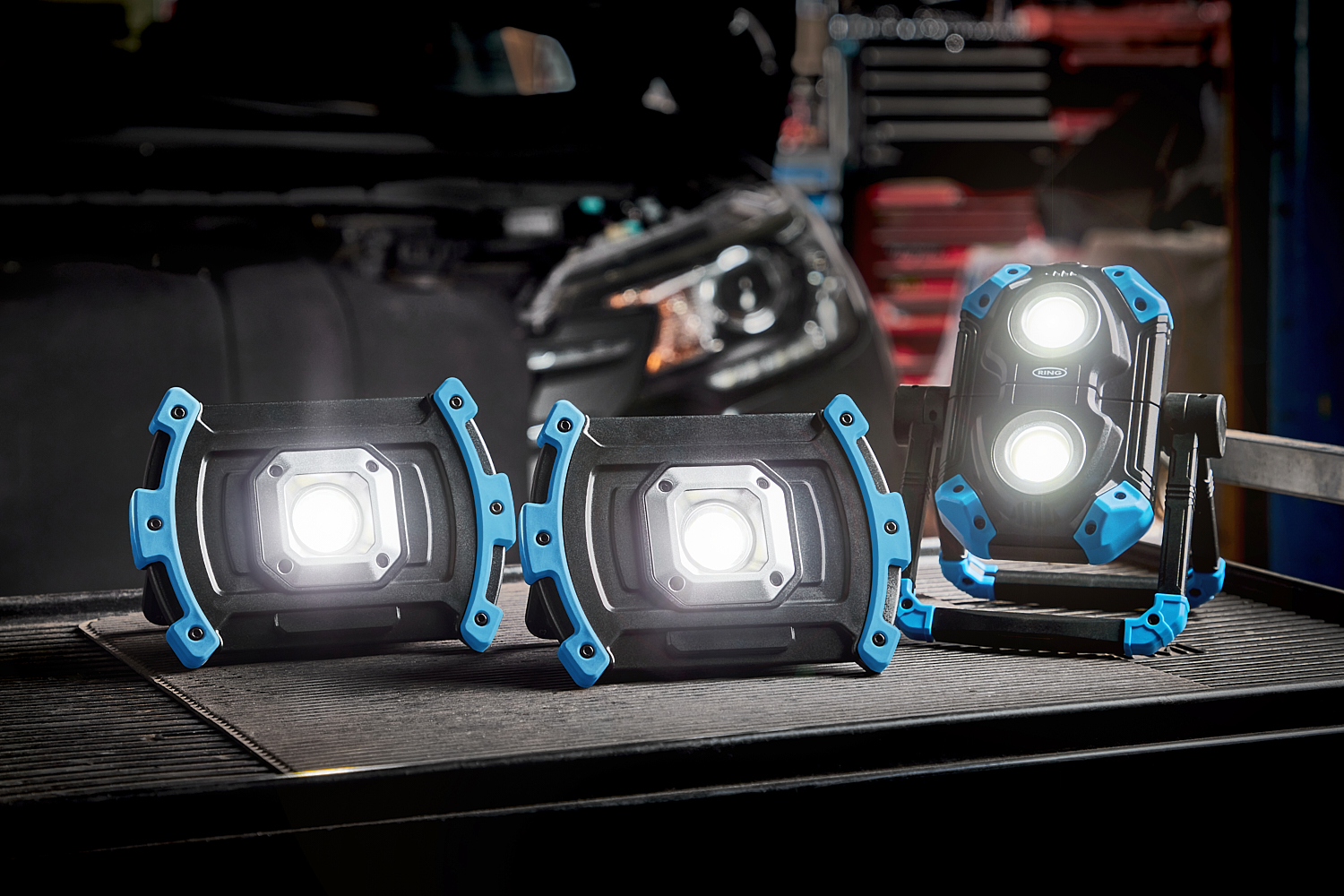 Ring & OSRAM - Stand M111
Ring & OSRAM will be showcasing a range of new products including the award winning OSRAM NIGHT BREAKER 200, OSRAM's Professional Series of working lights and Ring's coloured inspection lamps, cordless tyre inflator, pro jump starter and RWL400, RWL600 and RWL1000 worklamps.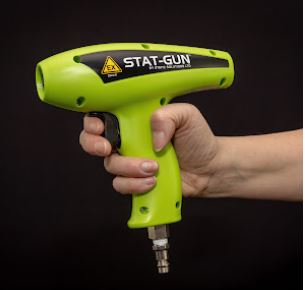 Static Solutions - Stat Gun
The newly released Pro Stat-Gun and original Stat-Gun are high performance, cordless ionising guns with ATEX, UKEX and IECEx certification, for use in hazardous areas. Key features of both the Pro Stat-Gun and Stat-Gun are: A dust and dirt reduction within paint application, a reduction of reworks due to contaminates and labour rate rectifying dust and dirt issues(polishing) Allows paint film to apply evenly rectifying material lie down issues caused by Static (Metallic lay down) Allows a consistent paint film application in recess areas and difficult areas to work (i.e. dry edges)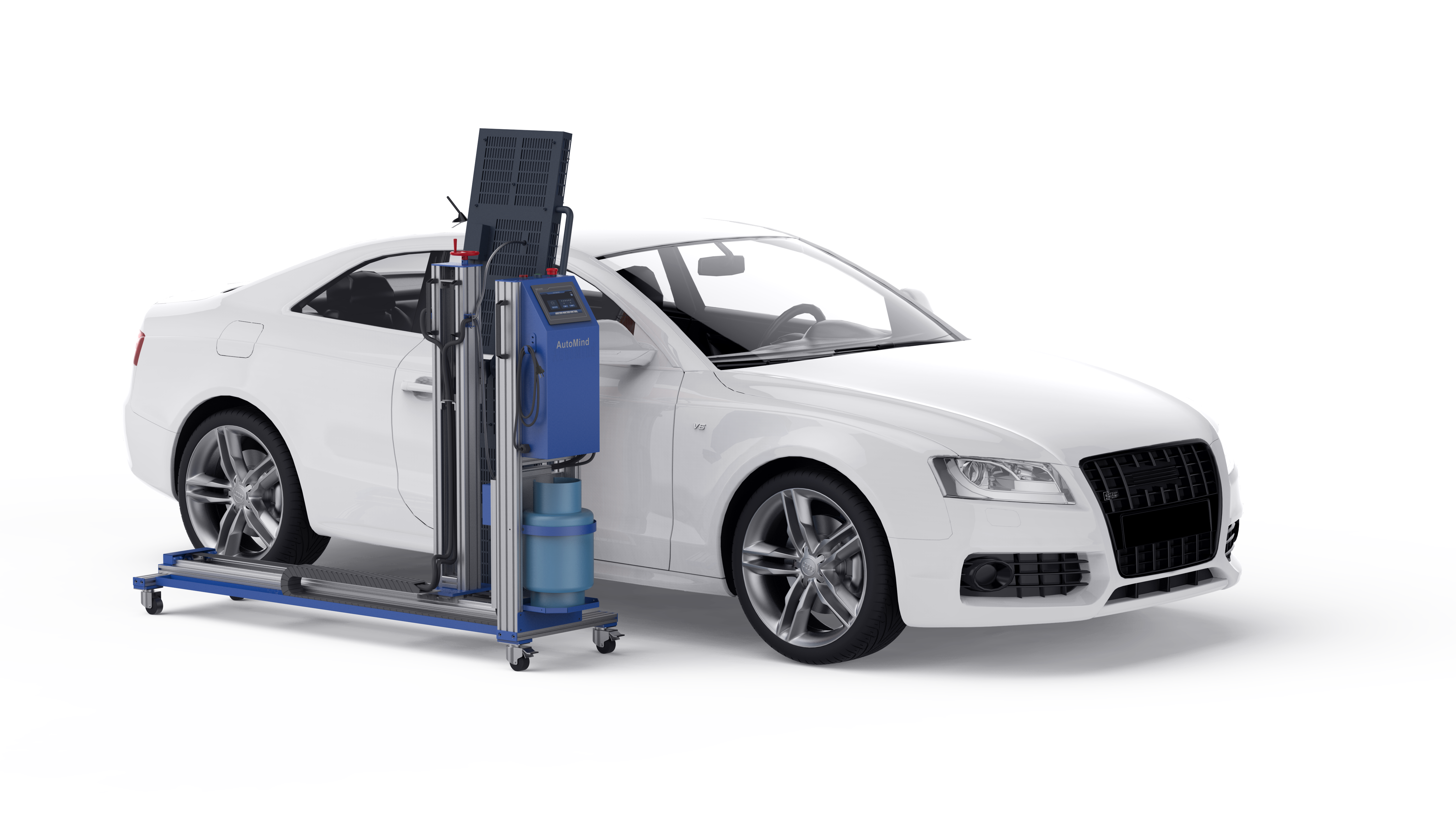 Masterflo SMART-IR CURE
We will be launching our latest IR Curing System SMART-IR CURE Automatic Mobile Catalytic IR Dryer. Rapid cure solution by advanced catalytic technology, using LPG. It has two catalytic IR emitting panels with pre-programed speed and heat settings controlled by the touch screen PLC system. Drying clear coat in as little as 4-5mins, efficiency is 5 times quicker than traditional drying. With the mobile catalytic IR Dryer, the use frequency of the spray booth is greatly reduced, which not only improves the working efficiency, but also significantly reduces energy cost.

1TEC Auto Hub
1TEC Auto Hub is the new and revolutionary partner concept aligning forward thinking workshops with industry leading technical partners. 1TEC Auto Hub will provide unrivalled access to industry leading training, technical data and technology as standard, enabling the workshop to grow and flourish in a demanding and everevolving sector.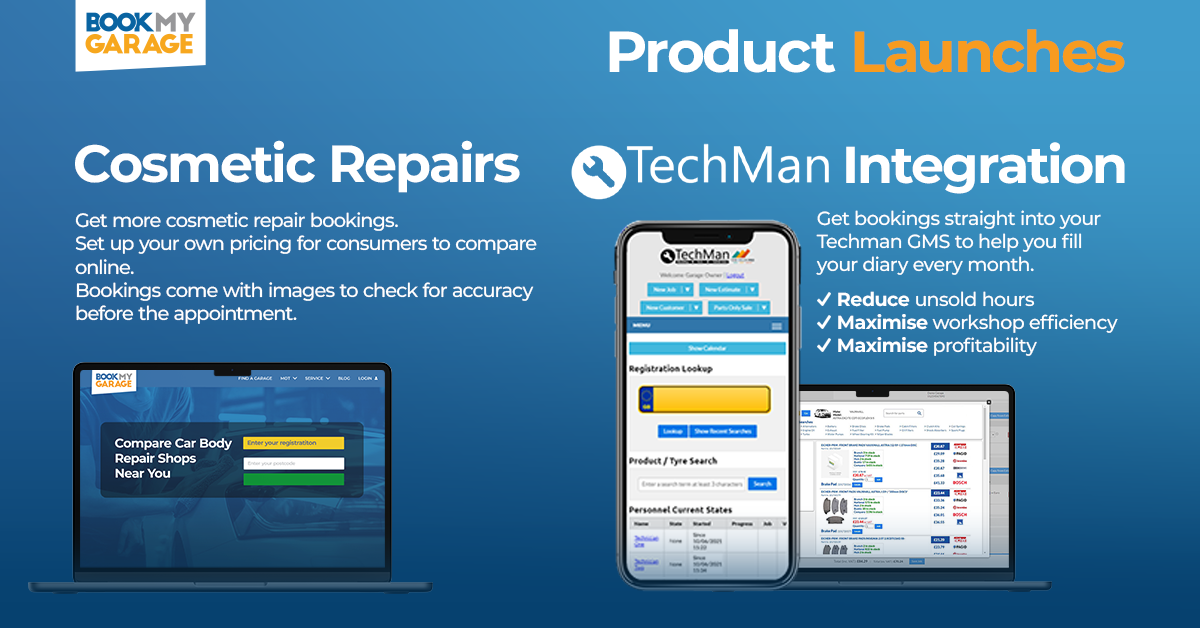 Book My Garage Launch Cosmetic Repairs & Techman Integration
Book My Garage will be demonstrating product demos on the screens at the networking lounge throughout the day for their new Cosmetic Repair & & Techman integration.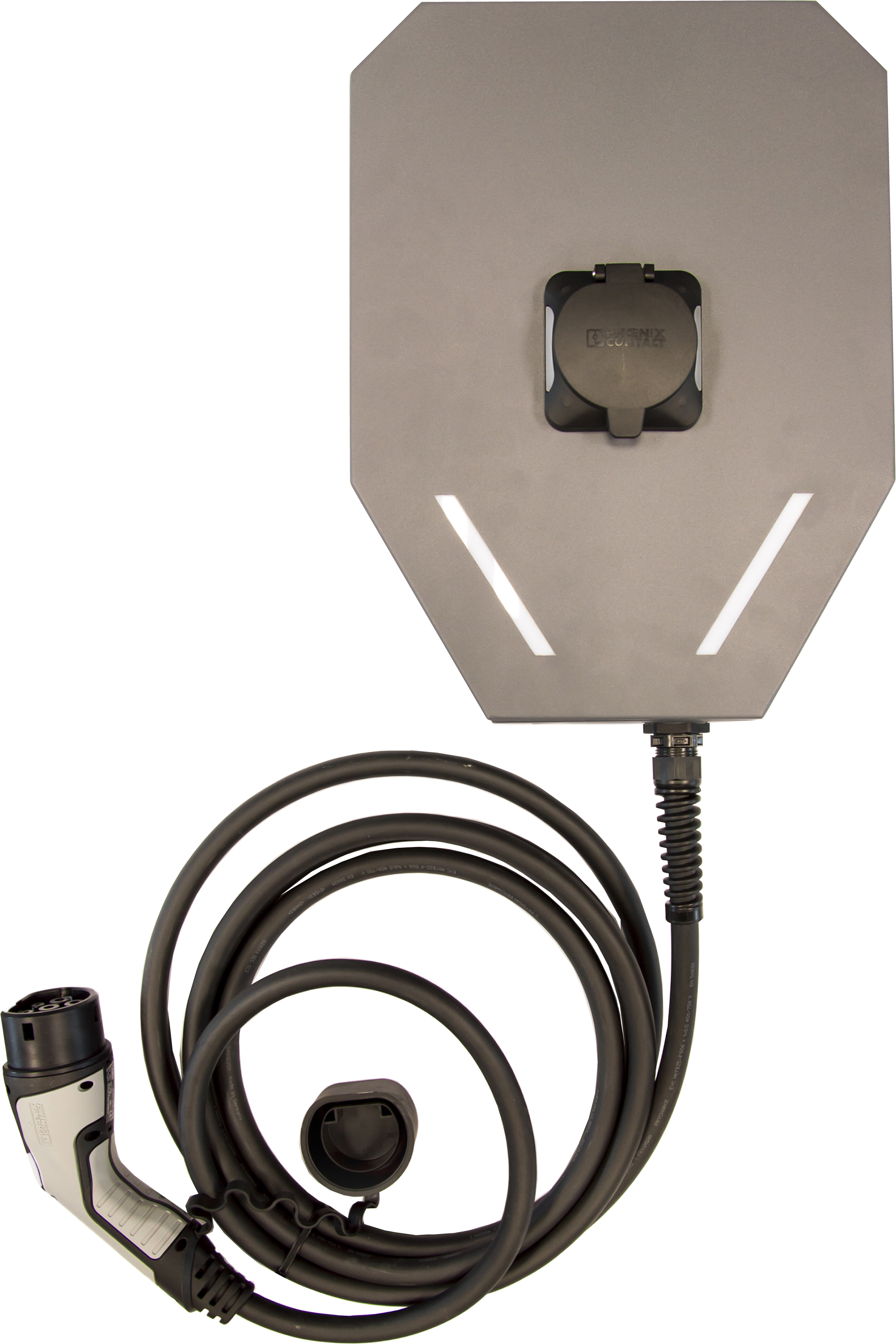 TVD range of chargers
Hi quality stainless steel chargers with integrated circuit protection allowing a very easy connectivity. Visit stand X70 to find out more.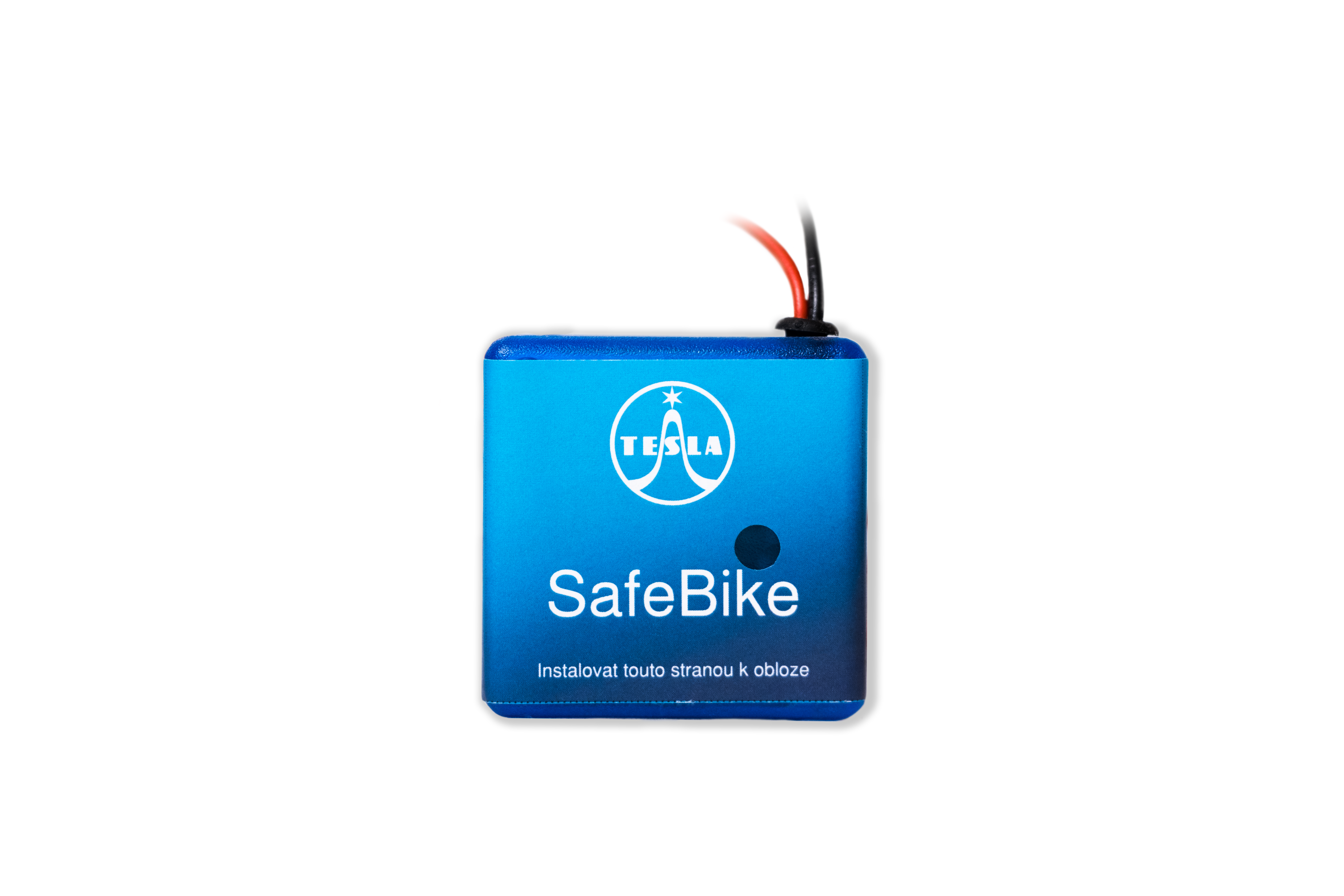 New Tesla tracker
Tesla GPS scooter/cycle tracker integrated in steering handlebar - to find out more visit stand X70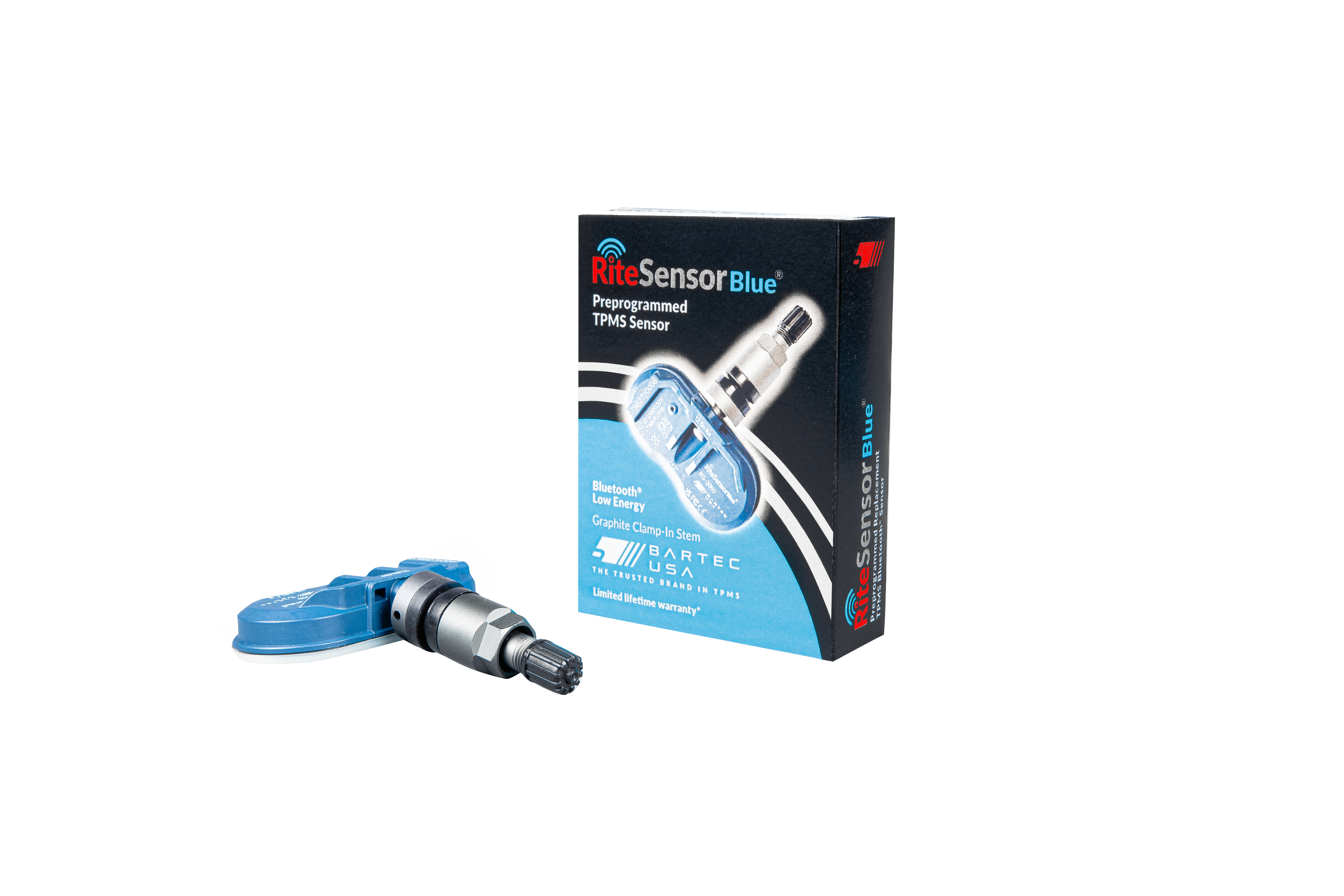 Bartec
We are launcing Ritesensor Blue is an Aftermarket Bluetooth TPMS sensor for Tesla Models 3, S, Y and X and other Evs. We are also Launching nEC particle counter for emissions testing to the new AU standard for particle number measurement for diesel vehicles Euro 6/VI.
Rimblades
Rimblades were the original self adhesive rim protector bonded with 3M adhesives. Launching at Automechanika we have an all new version called Rimblades Original. Manufactured in the UK from Santoprene by Exxon Mobil with a micro fine wire core, Rimblades are the only truly universal bonded rim protector and our original patented design.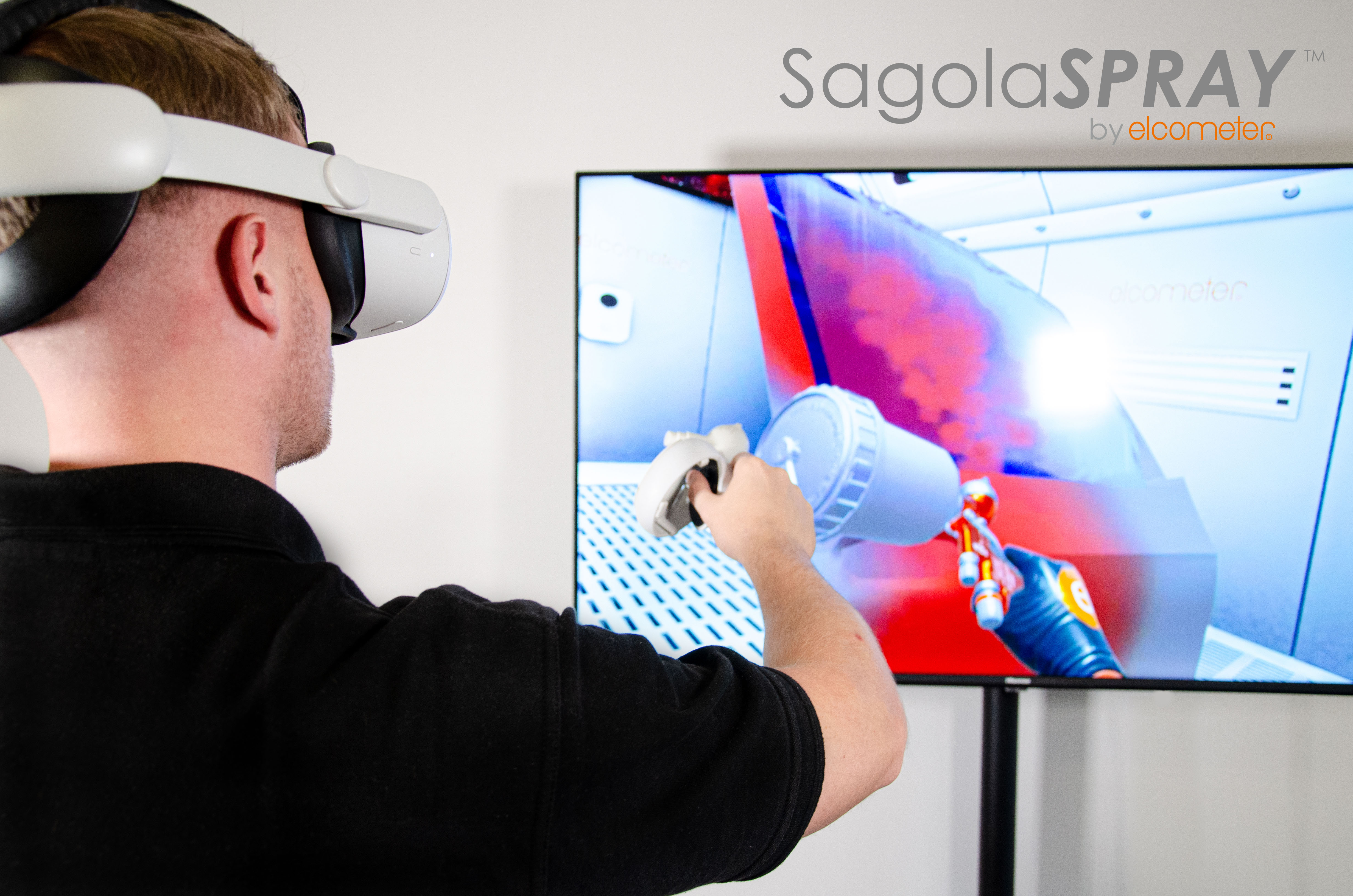 Sagola
Get hands on with the new Sagola Special Edition Spray Gun at its' UK Launch at Automechanika 2023.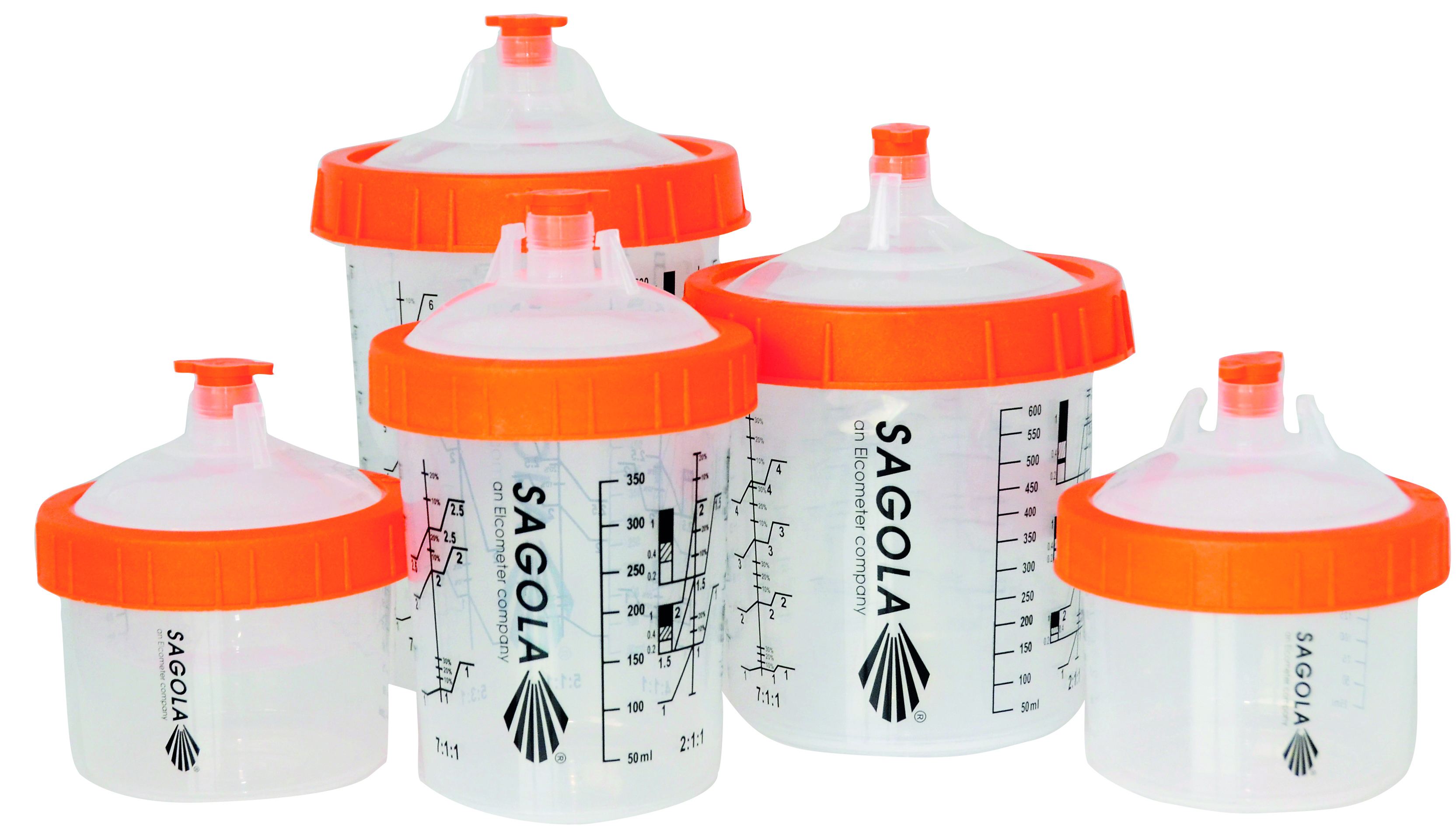 Sagola
The Sagola Disposable Paint Cup System is an all-in-one disposable gravity paint cup solution for spray guns. The Sagola DPC™ System is a complete painting system that allows the painter to measure, mix, filter and spray paint materials. Sagola DPC™ Kits are available in four sizes for a range of jobs from large to small.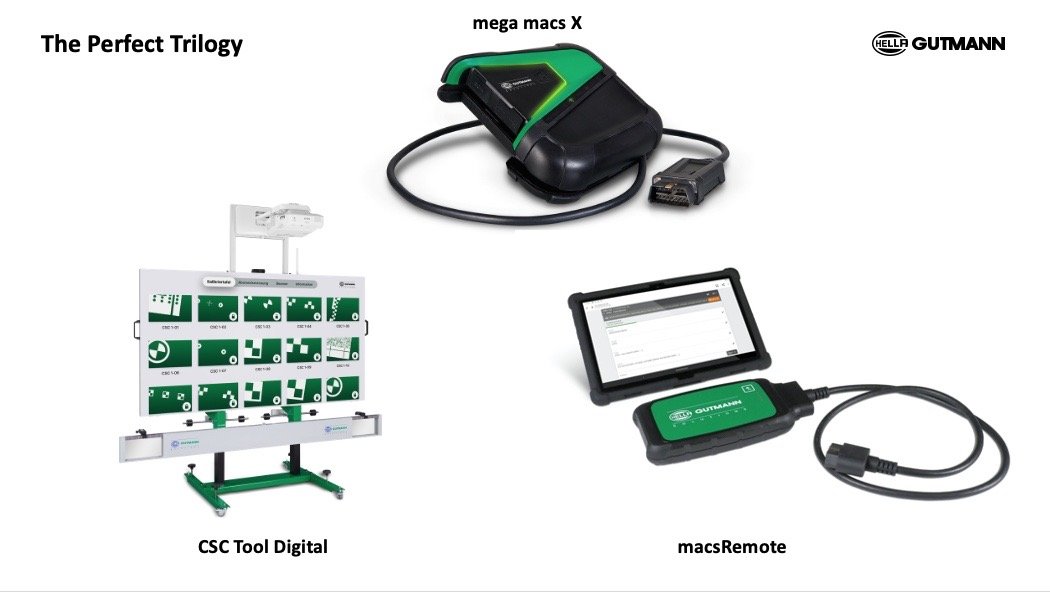 Hella
Hella Gutmann will be showcasing the mega macs X and the macsRemote, as well as the latest CSC Tool-Digital for ADAS calibration that we offer, will take centre stage during the event. HELLA is also a forerunner when it comes to lighting, so this important product group will be represented by our Black Magic range of auxiliary lights and lightbars, which provide powerful additional lighting solutions for both on and off-road applications, as well as for the commercial vehicle sector.

Ecommotors Ltd
Ecommotors will be launching its Turnkey Multichannel Aftermarket solution... A full end-to-end marketplace, webstore and data management solution for aftermarket ecommerce. How does it work? By connecting the key elements of the aftermarket process into a turnkey offering

Snap On
Snap-on will be introducing several new, revolutionary products and services at Automechanika Birmingham 2023: Be the first to get hands-on with the latest additions to the Snap-on Fast-Track® Intelligent Diagnostic Scan Tool Family. It's your chance to see some newly developed software services that can significantly enhance your business operations, increase your staff's efficiency, improve customer satisfaction, and ultimately boost your profits daily! See these at Automechanika, with live demonstrations and show-only deals not to be missed.

Maverick Diagnostics
In just three minutes, a 'Flash' test generates an analysis of a traction battery while a vehicle is stationary. The diagnostic tool measures several parameters – vehicle communication, battery controller, HV battery state, LV system and battery history – before offering a manufacturer-independent test score between one and 100. Technicians can then illustrate that score and the test's overall findings to customers with a report. AVILOO Chief Technical Officer, Nikolaus Mayerhofer, explained why battery testing on a regular basis is vital: "Traction batteries are chemical energy storage devices that are subject to a natural ageing process due to load and lose their storage capacity over time. Likewise, usage behaviour, such as permanent driving in the upper power range or frequent charging with high charging powers, can lead to faster battery ageing."

Core Diagnostics
The Core Remote is a remote diagnostics tool powered by a leading diagnostics infrastructure and team of experts. Complete advanced diagnostics tasks like ADAS Calibrations, Coding & Programming, New Module Adaption, Keys and more.

AllData
ALLDATA Repair provides garages and bodyshops with accurate and unedited OEM repair data: Gain access to millions of documents which include technical and body repair data, such as TSBs, DTCs and wiring diagrams, covering 91,950 unique vehicle engine combinations from 29 vehicle manufacturers. That's over 95% of vehicles on the road today! ALLDATA Labour Times allows you to find accurate OEM repair estimates according to the repair or maintenance procedures. It also helps you to plan technicians' schedules and allocate resources for maximum efficiency. We will have 3 product demonstrations on the stand where garages and bodyshops can meet with our technical experts and see the product frst hand.

Tool Connection
The Tool Connection will be displaying the latest innovative solutions. On the stand will be Laser Tools' EV Charging Cables and Portable EV Chargers, EV Insulated Tools and Workshop Safety products. From the Power-TEC range, there are new UV lamp technology for bodyshops and a versatile mobile pulling tower system. New from Connect are the interlocking consumable parts organisers.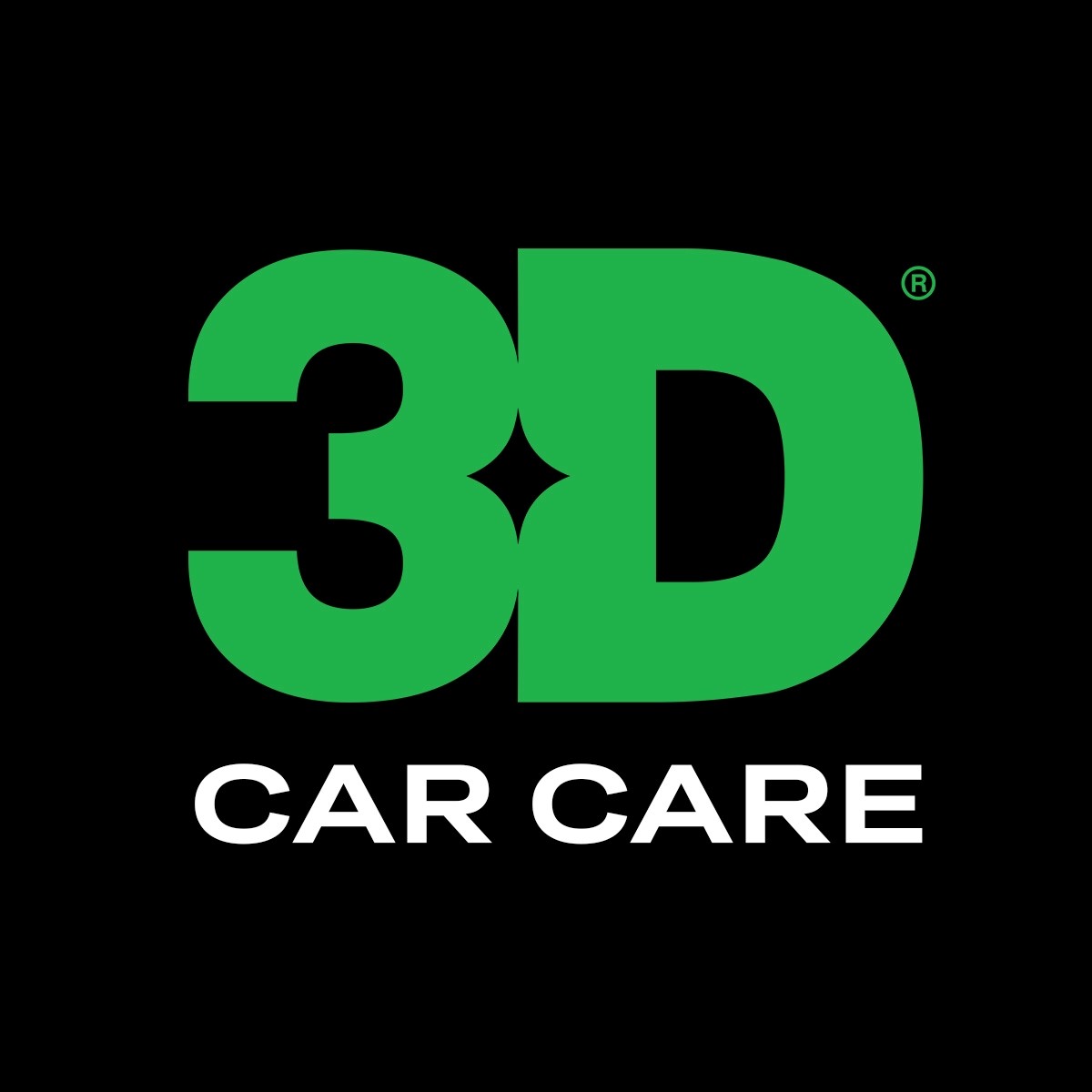 3D Car Care
New Products that hit the UK January this year featured. 3D Glass Polish - 3D Glass Polish is a cerium-oxide based polish designed to remove swirls, scratches, wiper marks, and water spots from automobile glass surfaces. Our unique formula is easy to use requiring minimal elbow grease to apply and wipe off while providing superior 'like new' vision and clarity. Graphene Infused Ceramic Coating 3 Year - 3D Ceramic Coating Plus is Graphene Infused and is our most durable and resistant ceramic coating yet. This advanced technology has superior oleophobic and hydrophobic properties that provides longer lasting protection, shine, and beading ability. 3D I-Cut - 3D I-Cut is an industrial grade, fast-cutting one-step compound and polish designed for high-volume production shops where speed and efficiency are a top priority. I-Cut is a great solution for quickly removing sand marks with its ability to provide a long buffing cycle or open time that wipes off easily.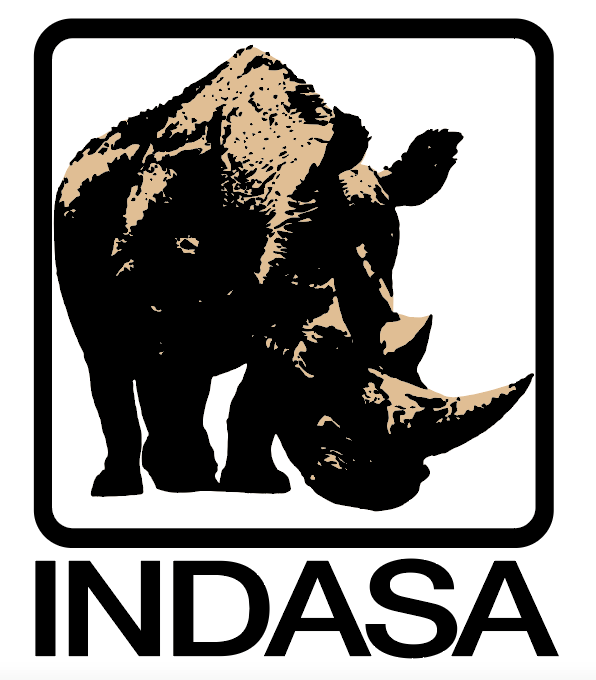 Indasa
We'll be launching a new comprehensive range of powers tools: electric sander (3, 5 orbit), random orbital polisher & battery powered smart repair kit. Created by experts for professionals, the range is designed to meet the highest of standards for the trade professional. The advanced innovative technology and robust design combine to maximise sanding performance. The PRO X power tools have been developed for the trade professional to create the perfect finish, every time. Suitable for use in the automotive, building, decorative, industrial, and composite trades.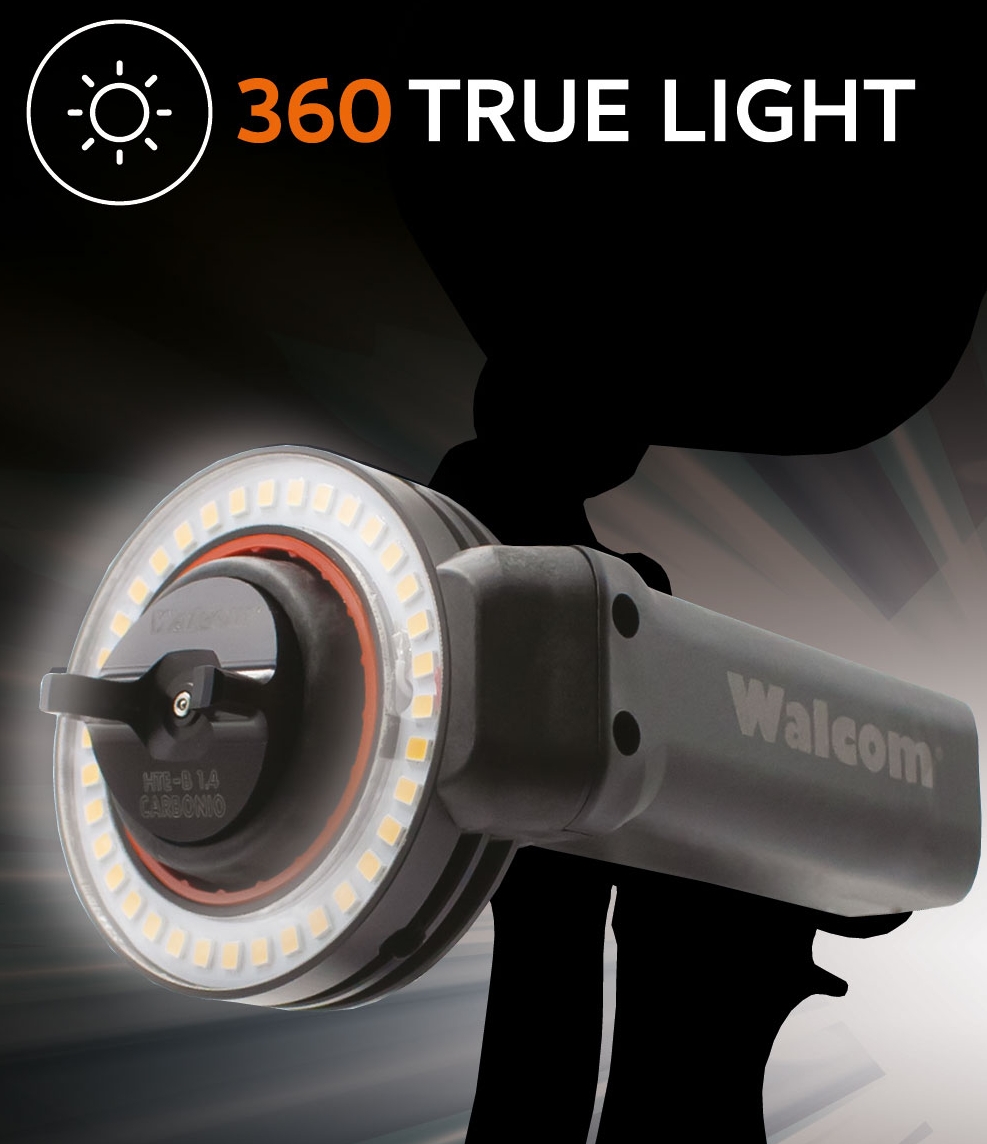 New 360 TRUE LIGHT
360 TRUE LIGHT is the tool designed to change the way you paint. You can apply it on spray guns for painting in order to directly illuminate the surface to be painted and thanks to the high resolution color rendering of the selected LEDs, the light you will get will be as close as possible to sunlight, thus guaranteeing you the best painting results both in terms of base color check, and optimum lighting even in darker areas. With 360 TRUE LIGHT you can also adjust the light intensity according to operational needs, thus adapting it to any context in which you will find yourself operating. The two supplied lenses will allow you to transform your 360 TRUE LIGHT according to what you have to do: one integrated transparent one for the color check phase and the other opaque (with spare lens included) to be used during the spraying phase to obtain a less reflective light.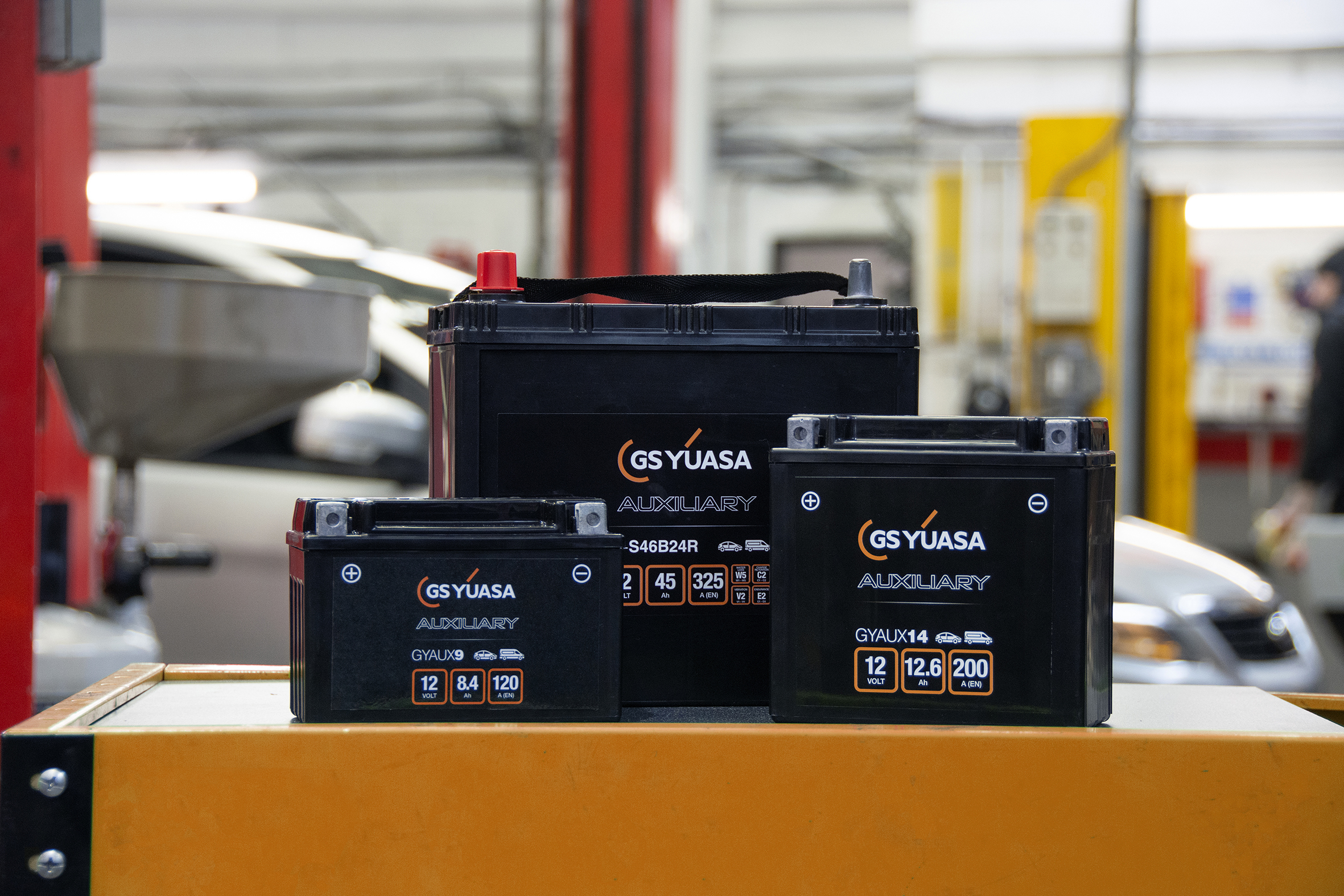 Two GS Yuasa new auxiliary batteries
GS Yuasa is excited to announce it will launch two new auxiliary batteries at Automechanika Birmingham. The GS Yuasa brand GYAX9 and GYAX14 AGM batteries will be added to the battery manufacturers auxiliary and standby range which is already the widest on the market.
Chart One Automotive Ltd Coverzone
"Autostretch" Indoor Stretch Covers Car Cover EV Charge Flap Installation Kit Protective Door Buffer Pads Boat Dinghy / Rib Covers