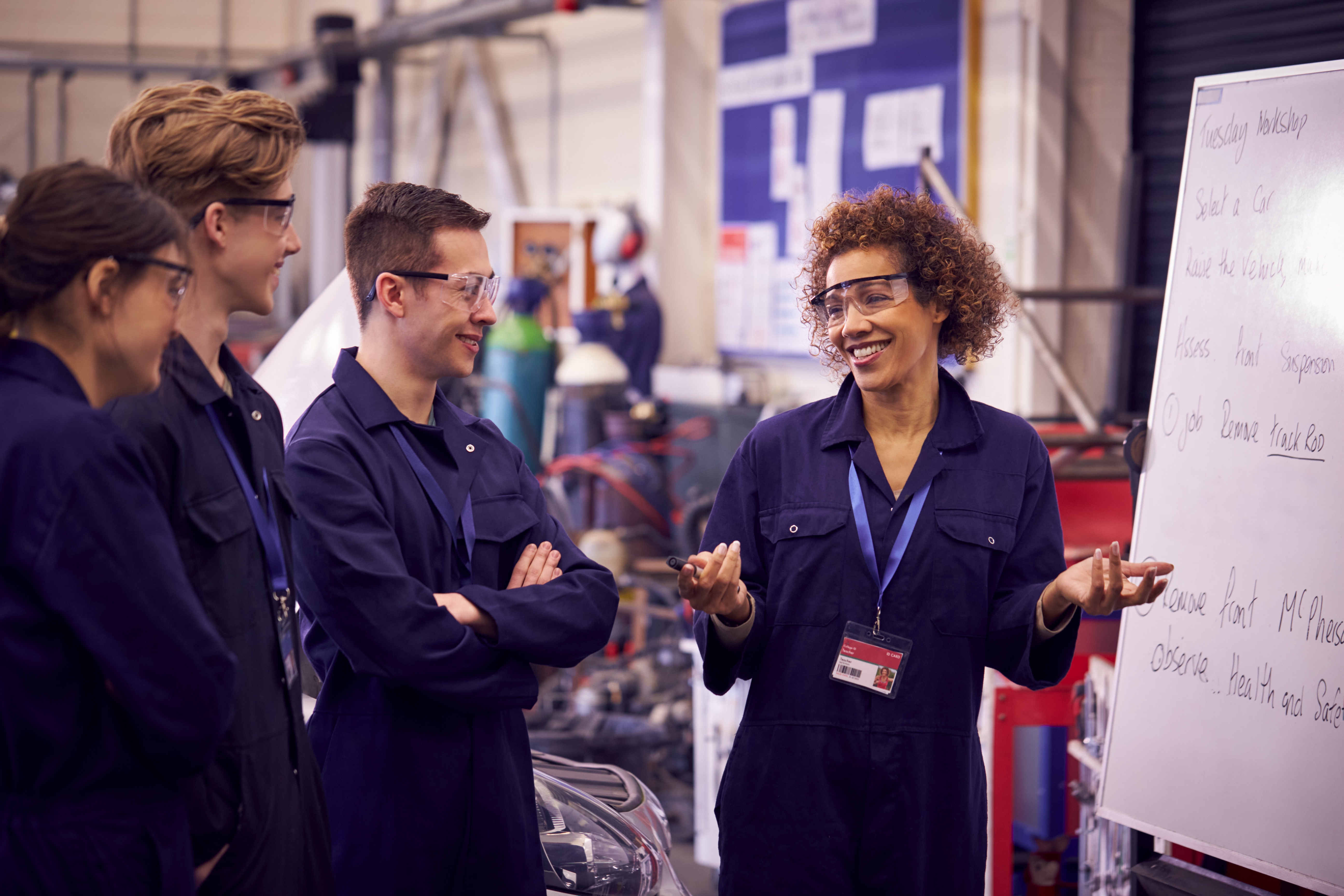 On 8th June, day three of the trade event, Automechanika Birmingham and Autotech Academy will be hosting a series of sessions aimed at inspiring and educating students to help arm them with the skills and knowledge they need for the future.
Gavin White from Autotech Academy, part of Autotech Group, will be opening the session with a welcome address. Followed by a presentation of success stories from other professionals on how they got into the industry and ways to ensure a long and thriving career.
Next up will be a structured tour of the exhibition, involving a skills competition via a treasure hunt, with lots of prizes up for grabs. There will also be a networking lunch to offer students the opportunity to engage with other like-minded peers and meet industry employers.
The last session of the day will be focusing on the technology of the future where the students can find out about the latest trends, technologies and innovations in the sector.
Alex Jones, marketing director at Messe Frankfurt UK, organisers of Automechanika Birmingham, comments: "A key focus for us is to take a proactive approach in helping to bridge the ongoing skills gap and train the future specialists of the industry.
"This year we are encouraging first-year, second-year and third-year students to attend our event in June and embrace the many opportunities available to them. And we're delighted to offer our student programme with Autotech Academy to give them a helping hand for a successful career in the sector."
Gavin White, CEO, Autotech Group comments: "It is vital that we, as an industry, collaborate to demonstrate the full breadth of opportunities a career within the automotive sector can yield to the next generation. 
"Technology has transformed mobility, and the progress of the industry, and the potential careers within it, needs to be conveyed and amplified, as the competition to attract and retain talent is fierce. It is incredibly disconcerting to hear that young potential talent – students who have recently achieved an automotive qualification – are finding work in other industries, including retail and hospitality, because they are struggling to secure an automotive position."
White adds: "This is why we created Autotech Academy. We are delighted to be partnering with Automechanika Birmingham to create a dedicated student day that will demonstrate the range of automotive roles available and communicate how a successful and fulfilling career within the automotive industry can be achieved."
There are only 300 tickets available for this exciting student programme and these will be issued on a first-come, first-served basis.⁠ Students can register for free today here.
To register to attend Automechanika Birmingham, please do so here.