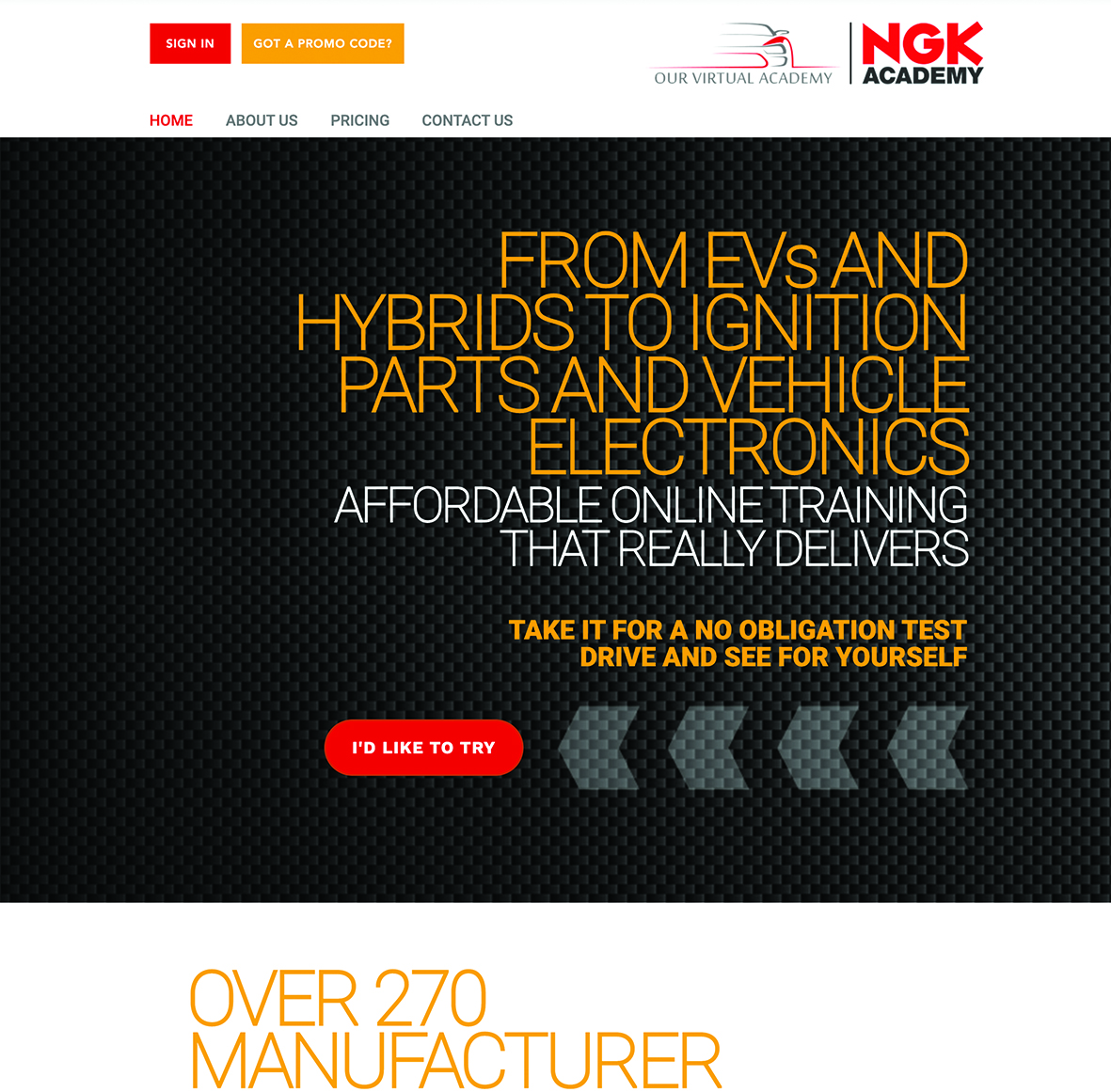 Bite sized Niterra UK Ltd. training (formerly NGK Spark Plugs (UK) Ltd.)
NGK Academy, which was launched last November, has attracted scores of leading independent garages eager to improve their vehicle knowledge 24/7, 365 days of the year. It is aimed at supplying essential training primarily to workshops, but with the content also of value to aftermarket distributors. The portal includes 270+ technical training videos across a myriad of technical subjects/components by automotive training experts Our Virtual Academy (OVA) who have also created a suite of bespoke industry leading training videos on spark plugs with further NGK/NTK product focused training being developed in the future.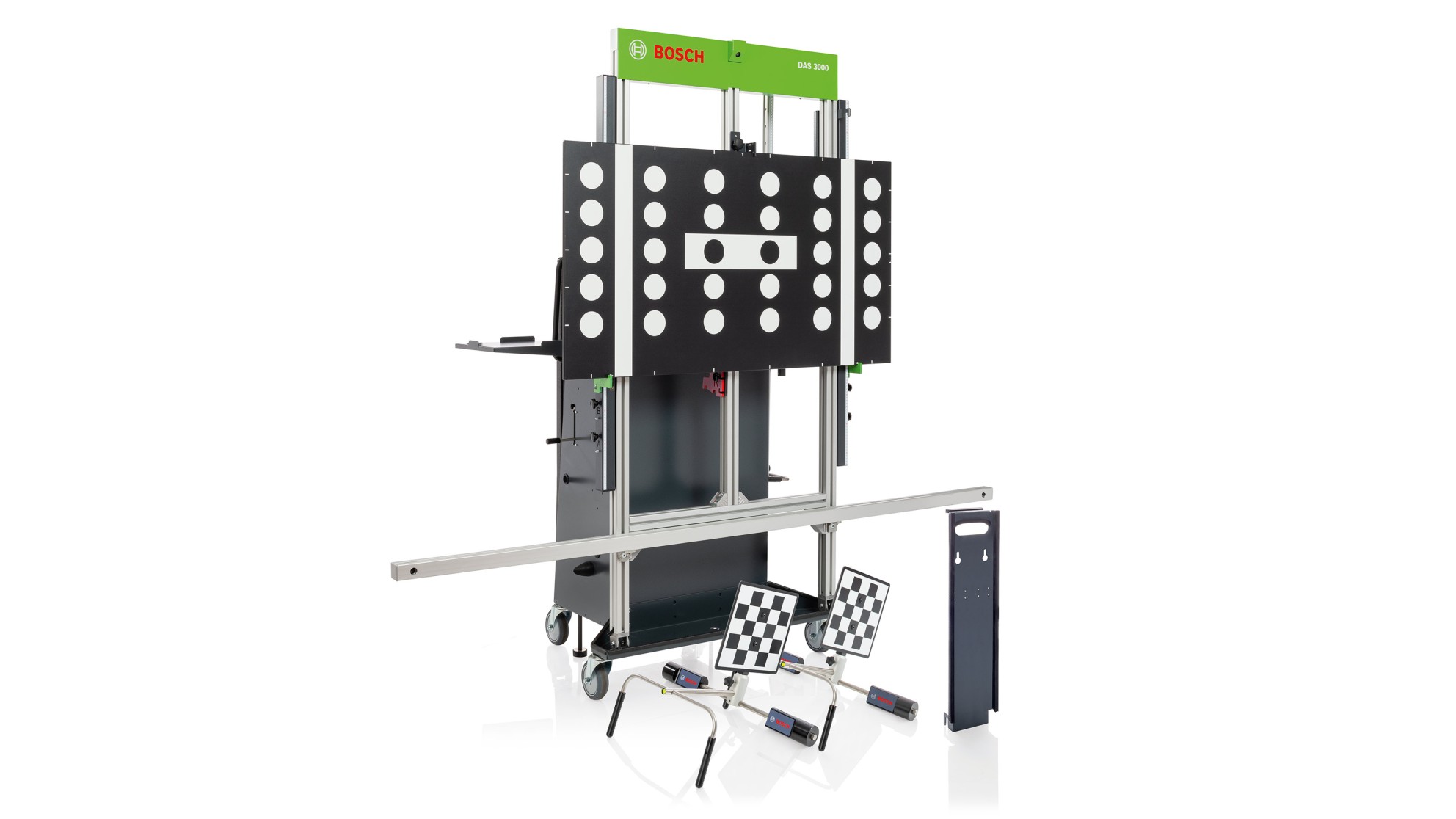 Bosch ADAS fitment to vehicles
In recognition of the increasing prevalence of ADAS fitment to vehicles coming into independent workshops Bosch are once again devoting a large part of their stand to enable demonstration and discussion around this important topic. With the latest developments for the established Bosch DAS 3000 platform on show, together with subject matter experts on hand to provide demonstrations and answer questions, Bosch aim to provide an interesting and informative experience for visitors to their stand. Demonstrations will be taking place at 10.30am, 13:30 and 15:30 every day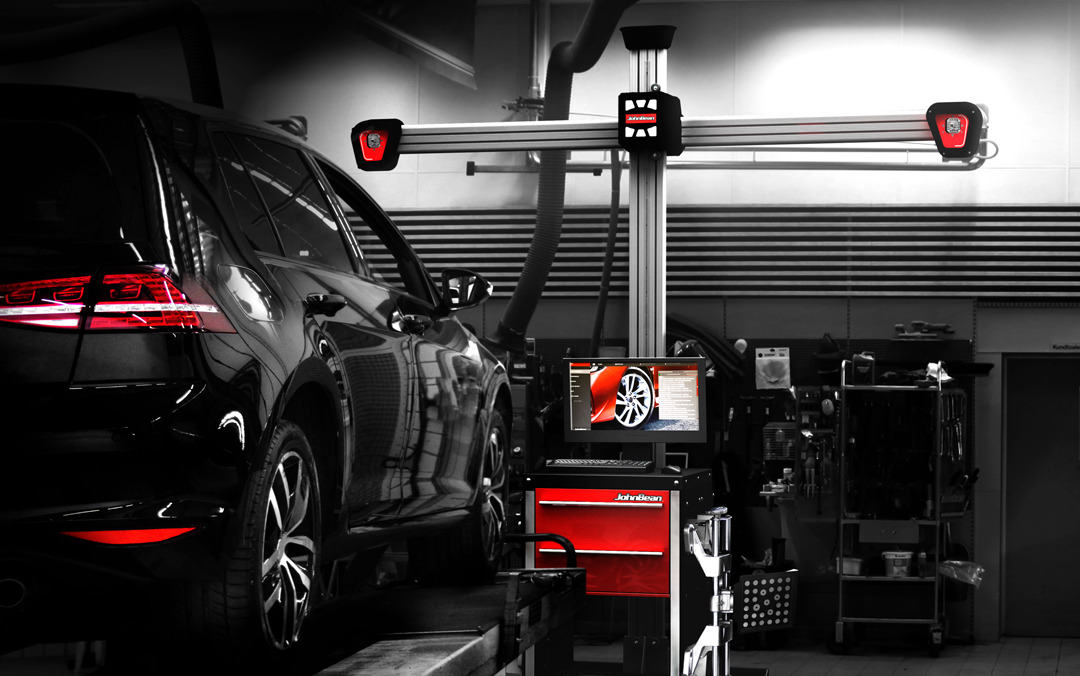 Snap-On
Live demonstrations of Snap-on Fast-Track® Intelligent Diagnostics on the latest Diagnostic Tools Exclusive demonstrations of new Snap-on Services, visit the stand to find out more The demonstrations will take please throughout the show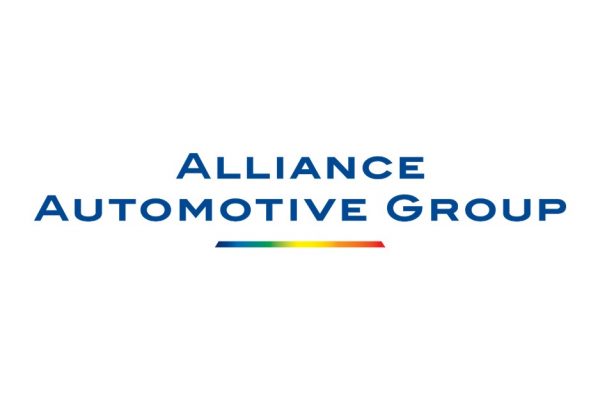 Alliance Automotive Group
Our stand will incorporate an EV trainer that will be available across all three days to answer any training queries visitors may have. We will be showcasing our Garage Networks and NexDrive programme, plus global automotive product brand NAPA. The NAPA brand was established in the US in 1925 and has grown exponentially since its European expansion in 2019 with over 25 product ranges now available to the UK market. Demos on all day every day
Get Hands-On at SagolaSPRAY™ - The Virtual Reality Training Spray Booth
Elcometer's SagolaSPRAY™ virtual reality training application provides trainers, teachers and professionals with a fun, cost-effective training aid to speed up the spray painters' training time before entering the spray booth. Automotive spray painters can spray a range of real-world 3D models, from panels to doors, bonnets to complete vehicles. SagolaSPRAY™ teaches how to properly hold and move the spray gun to achieve a perfect finish without needing a single drop of paint. Once the painting is complete instant feedback showing paint coverage, distance, angle and speed is given, allowing for improvements to be quickly made.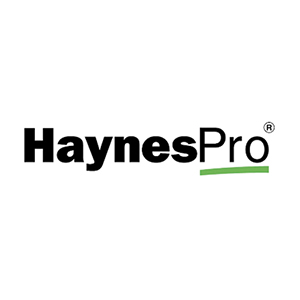 HaynesPro B.V.
We will demo our HaynesFleet product for the fleet and leasing market and engaging with customers on our technical and lubricant data products. e3technical/ Workshop Data HaynesFleet Lubricant Products (Fusion Portal)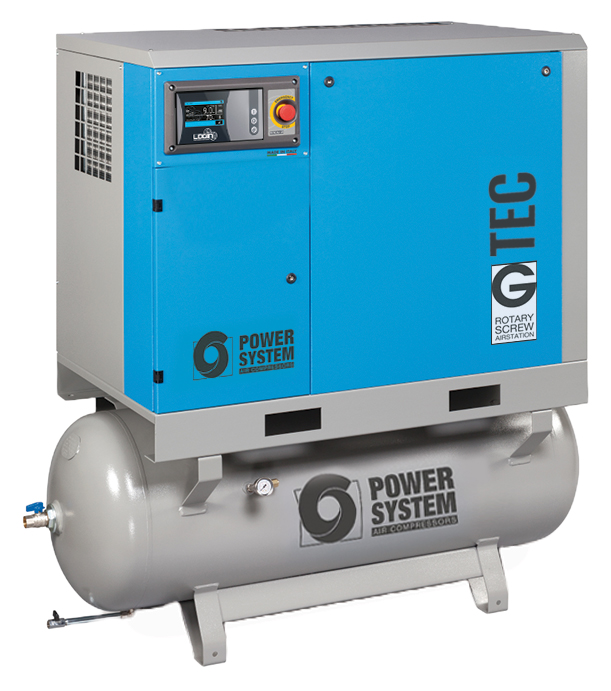 PPG
PPG LINQ™ Demonstration: Hands on demonstrations of our new revolutionary technology PPG VisualizID™ and PPG DigiMatch™ PPG MoonWalk® - The award winning automated mixing machine will be showcased on the PPG stand, providing demos to all delegates. PPG SUSTAINABILITY CO2NCEPT: PPG has developed a complete sustainability package to assist bodyshops in managing their energy consumption and CO2 emissions. PPG SUSTAINABILITY CO2NCEPT provides businesses with our low energy repair process that combats high energy costs as well as a complete toolbox to monitor, analyse and lower energy consumption and carbon emissions. Live demos of the PPG Low Energy Repair Process will take place in the Automechanika spraybooth. PPG SUSTAINABILITY CO2NCEPT Consultations for bodyshops will be available over the three days on the PPG stand.
Teroson
Demonstrating the three pillars of Teroson collision; repair, rebuild and replace products and solutions. Using a car shell there will be a focus on seam sealing and the reproduction of standard and special OEM textures, such as flat and wide-stream beads, with its TEROSON range of brushable and sprayable sealants. Additionally demonstrations for plastic repair, structural bonding and the LOCTITE range of engineering adhesives for thread locking, thread sealing, retaining, emergency bonding, gasketing and lubrication. Training with our Experts Learn how we can help you and your team to enhance your skills through best-in-class application processes and useful hacks. Approach us at the show and let us know you are interested in an in-workshop seminar and we will be in touch to visit and demonstrate our solutions.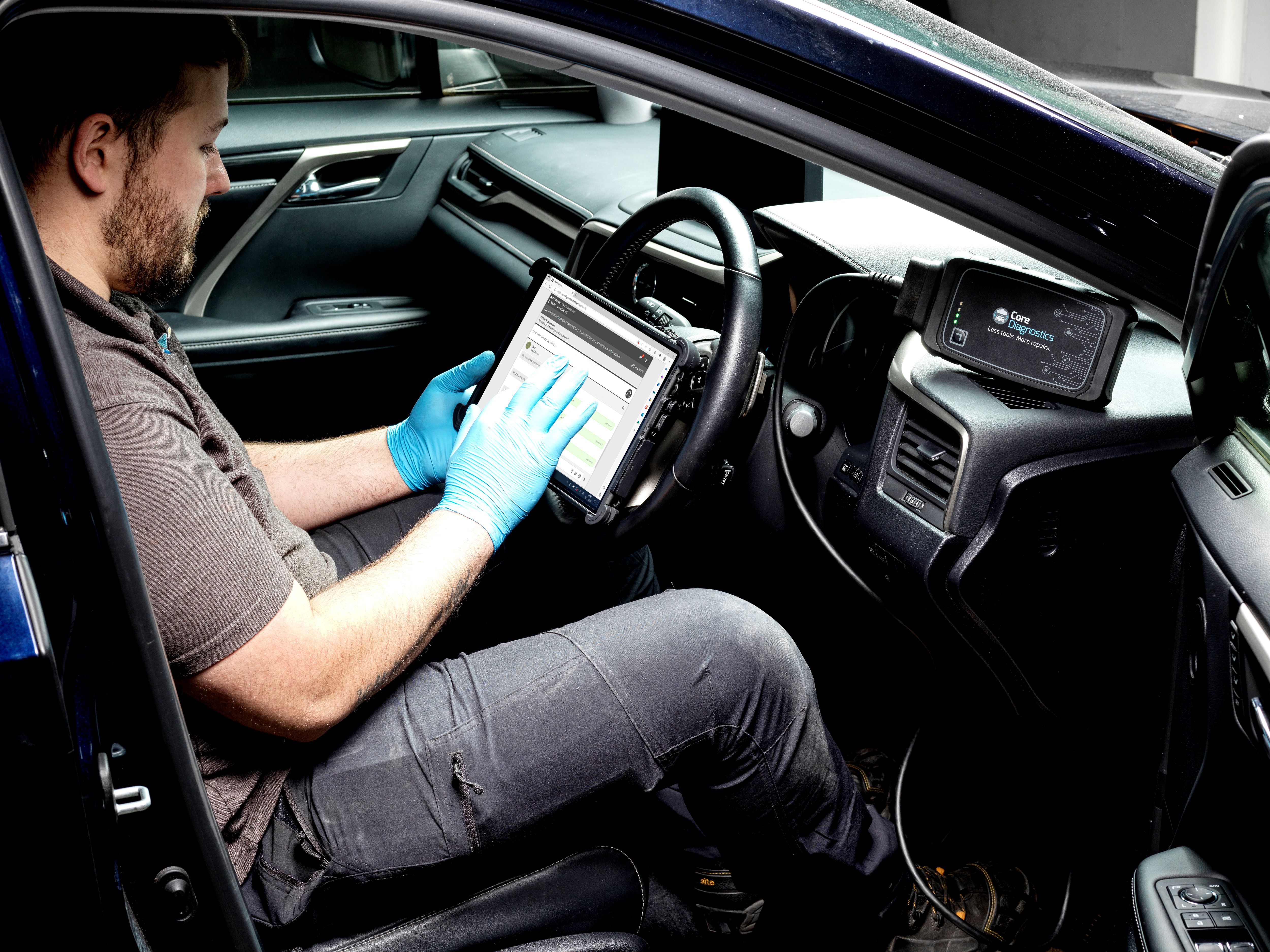 Core Diagnostics
We will be giving a behind the scenes look at the Core operation. You'll have the chance to see how our diagnostic technicians work and how your workshop can easily submit a ticket.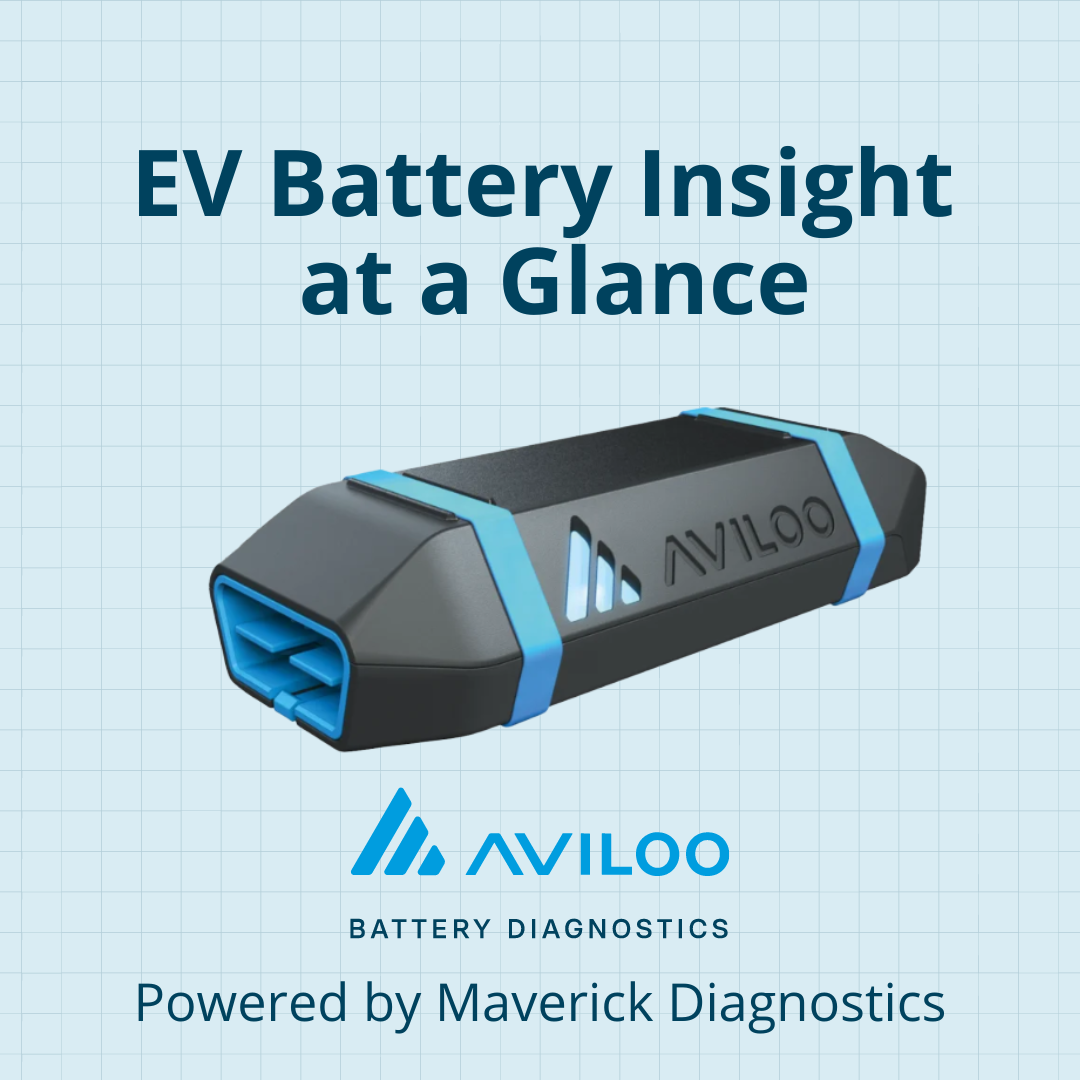 Maverick Diagnostics
We will be demonstrating the AVILOO FLASH test on a Tesla Model 3 car on our stand. This is the first independent EV battery testing available in the UK automotive aftermarket. We will show you how quick and easy it is to connect the AVILOO box and to receive a battery condition report. With no assembly required, the 'Flash' test is easy to set up – and in just three steps, three minutes, the job is complete! First, the user plugs an AVILOO Box into the OBD port of a vehicle. Next, wait for a flashing yellow LED light to appear, which indicates the start of the test, then start the vehicle. Finally, the LED light will turn green to signal that the test is complete. A report will then be immediately generated and sent to the e-mail address synced to the device. This is available on either app or desktop. For more information or to order an AVILOO Box, visit www.batterydiagnostics.co.uk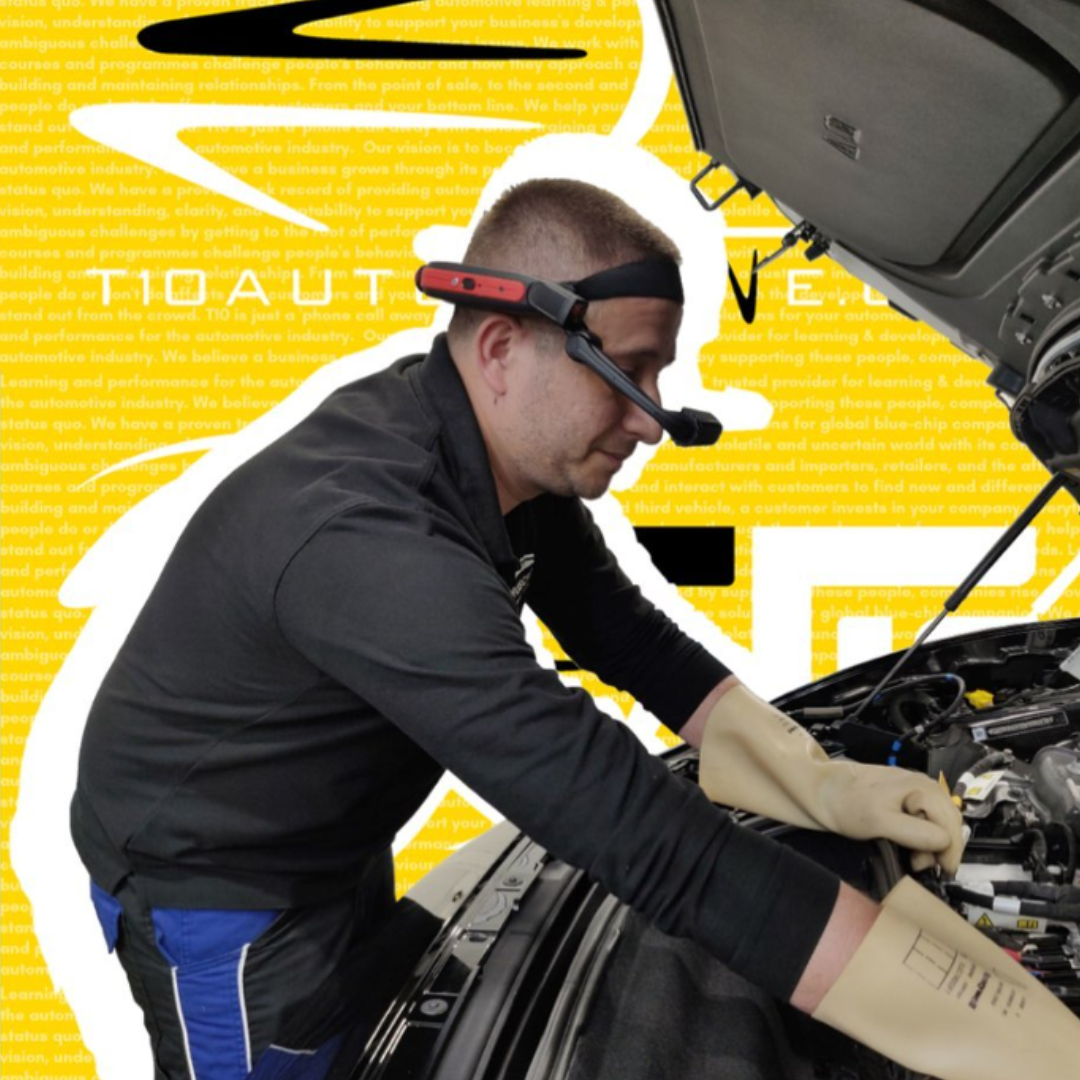 T10 Automotive Ltd
At Automechanika Birmingham we will be showcasing our AR headsets, and demonstrating our technical service helpline in real time. We will also be showing Prepared Mixed Reality Content with Darren and showcasing AR Displays. Visit us at Automechanika Birmingham to learn about how AR can help your business!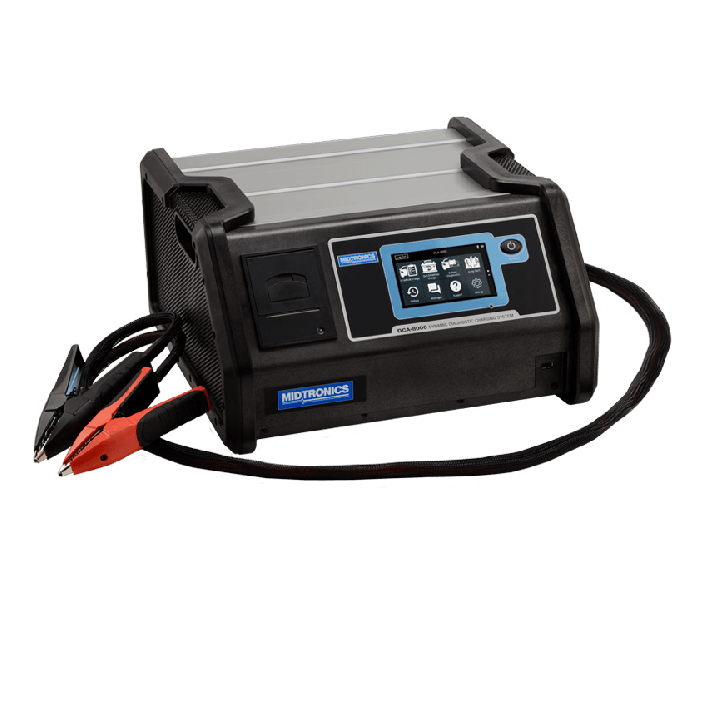 Rotronics Battery Management Solutions
We will be giving Live demonstrations of Midtronics and CTEK EV Charging and testing products. Visit our stand for Live demonstrations of the Industry leading ROBIS battery information portal. These products will be demonstrated on our stand throughout the event!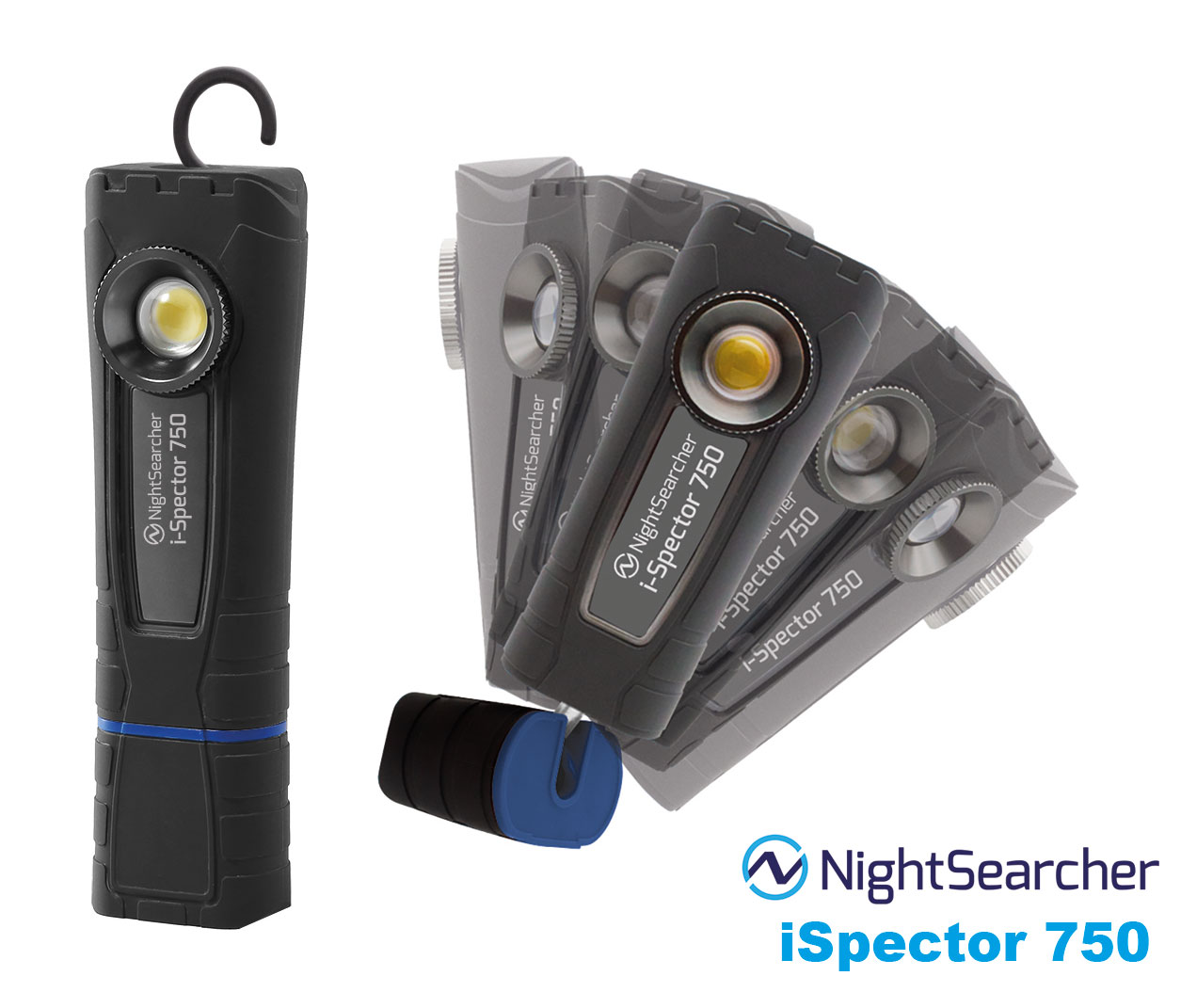 Nightsearcher Ltd
We will be demonstrating our latest range of Automotive lights including: iSpector 750 - Dual Purpose LED Inspection Light with Swivel Base, Duo Star - Compact, Twin LED Spotlight and Floodlight, Nova Star - Free-Standing, Rechargeable LED Work Light, i-Spector Mini - Slimline, Pocket-Sized 3-in-1 LED Inspection Light, Kanga Star Work lights: A collection of 3 high-powered work lights that are designed to conveniently operate from power tool batteries. Also Zoom 700R - Upgraded Powerful, Fully Adjustable Spot-to-Flood Beam head torch.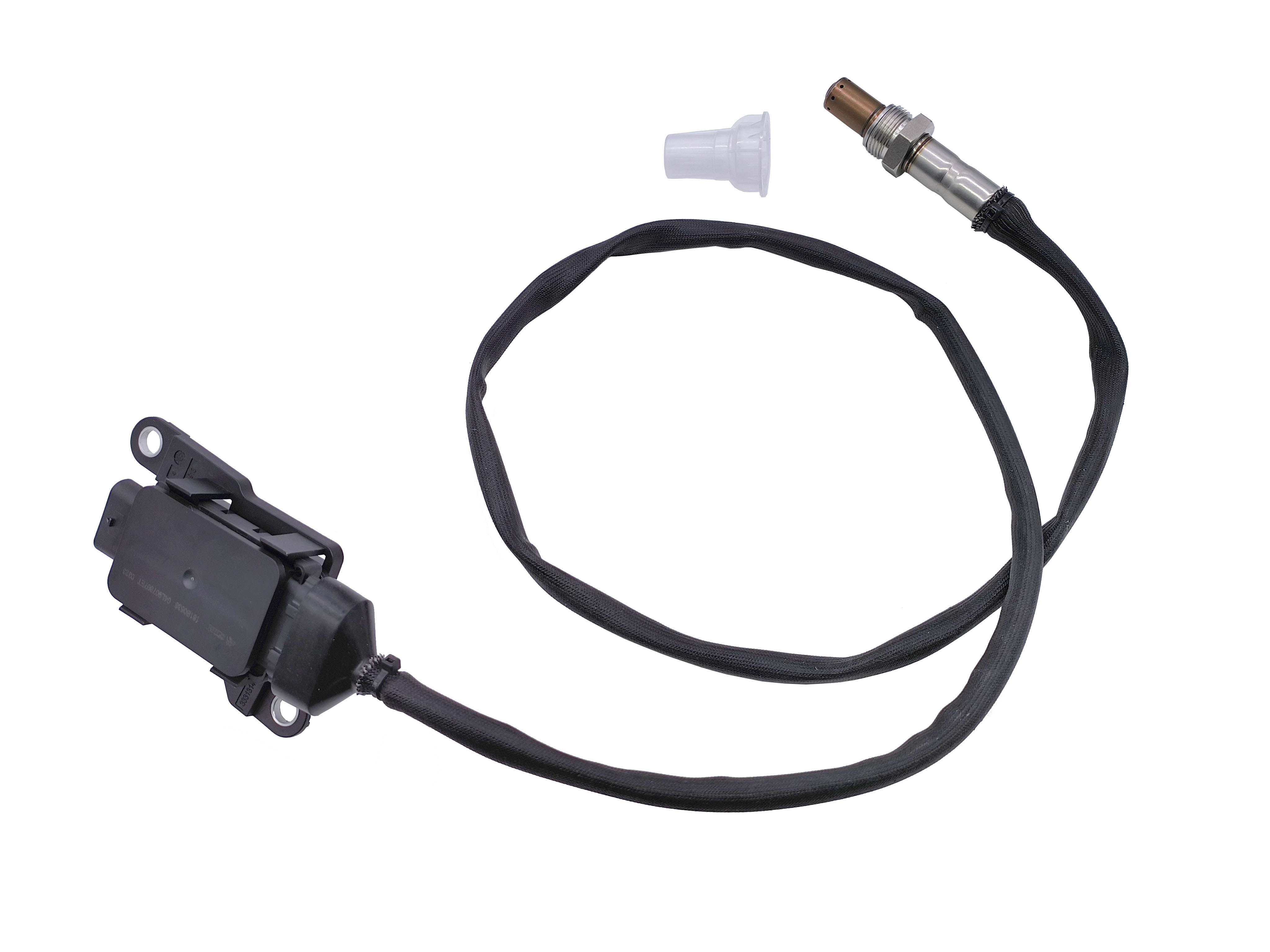 CAMT Automotive (Chengdu) Co.,Ltd
Nox sensor. It is used in automobile exhaust treatment system, the applicable emission standard of the product can reach Euro 6. CAMT IT Solution for flashing the software (communication protocol) per newest engineering technology, already verified by the market.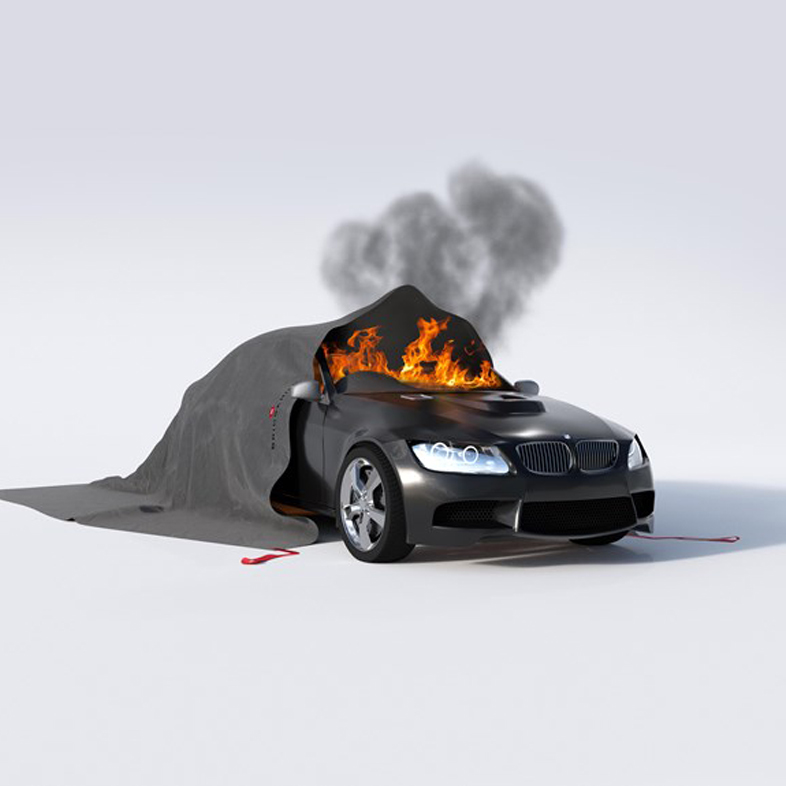 Eintac Ltd
Check out our stand at Automechanika Birmingham where we will be conducting regular live demonstrations of Vehicle Fire Blanket deployment throughout the show!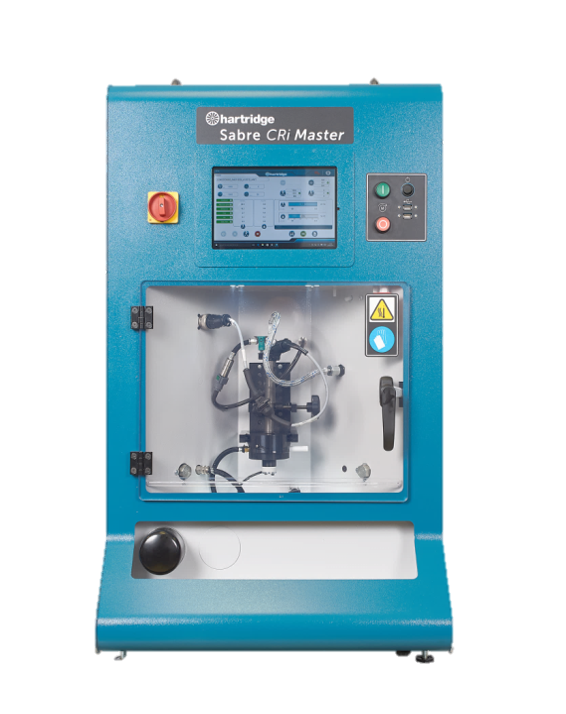 Merlin Diesel Systems Ltd
Showcasing the Hartridge Sabre – Diesel test bench.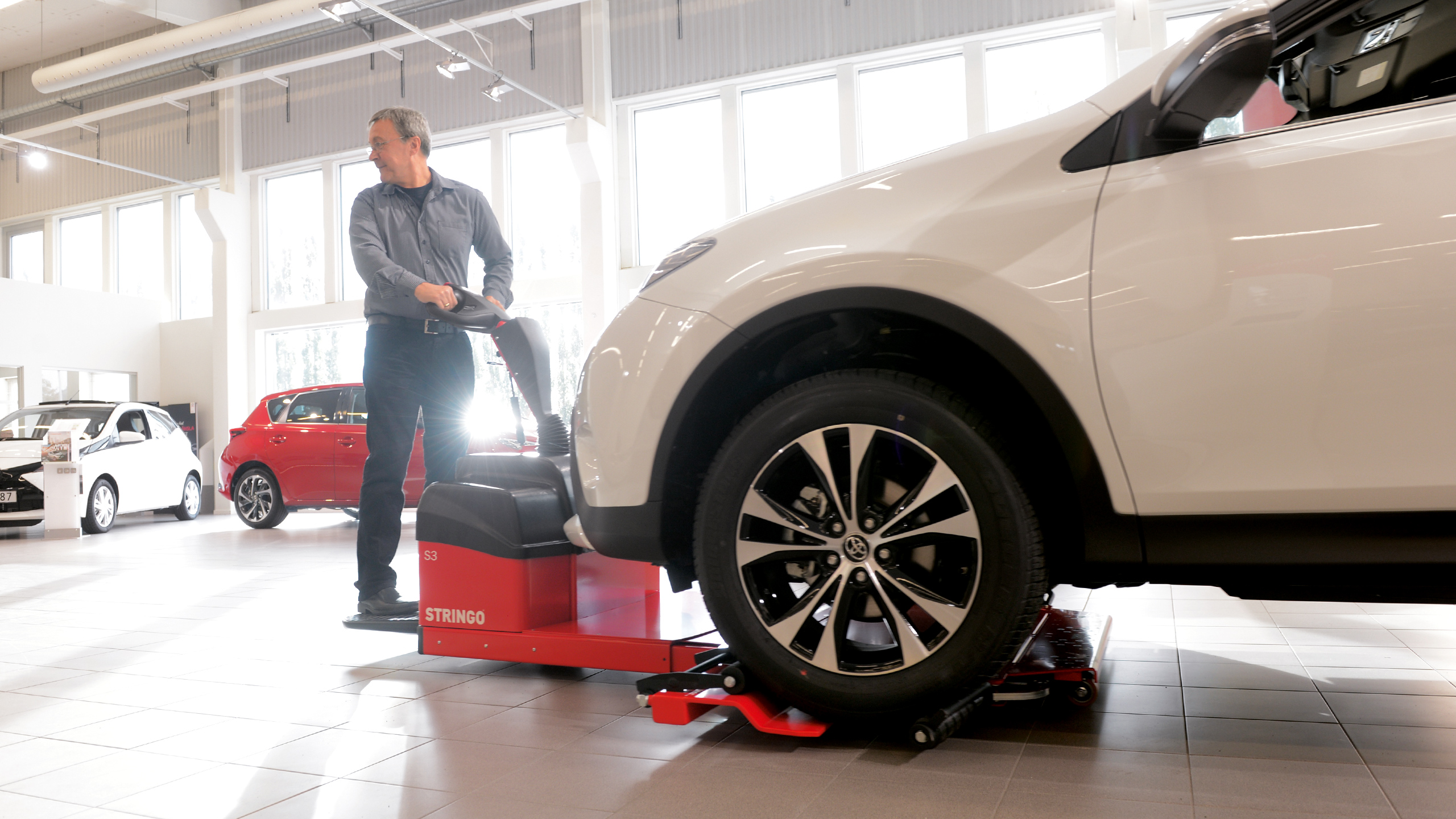 Rod Brown Engineering Ltd
Visit us at Automechanika Birmingham where we will be demonstrating 'Stringo' - The Original Vehicle Mover - Move vehicles efficiently and safely. This Demonstration will show how one person can safely operate a Stringo and DuoMover to easily move a vehicle without having to enter, start or physically touch it. None of the vehicles wheels will rotate during this process.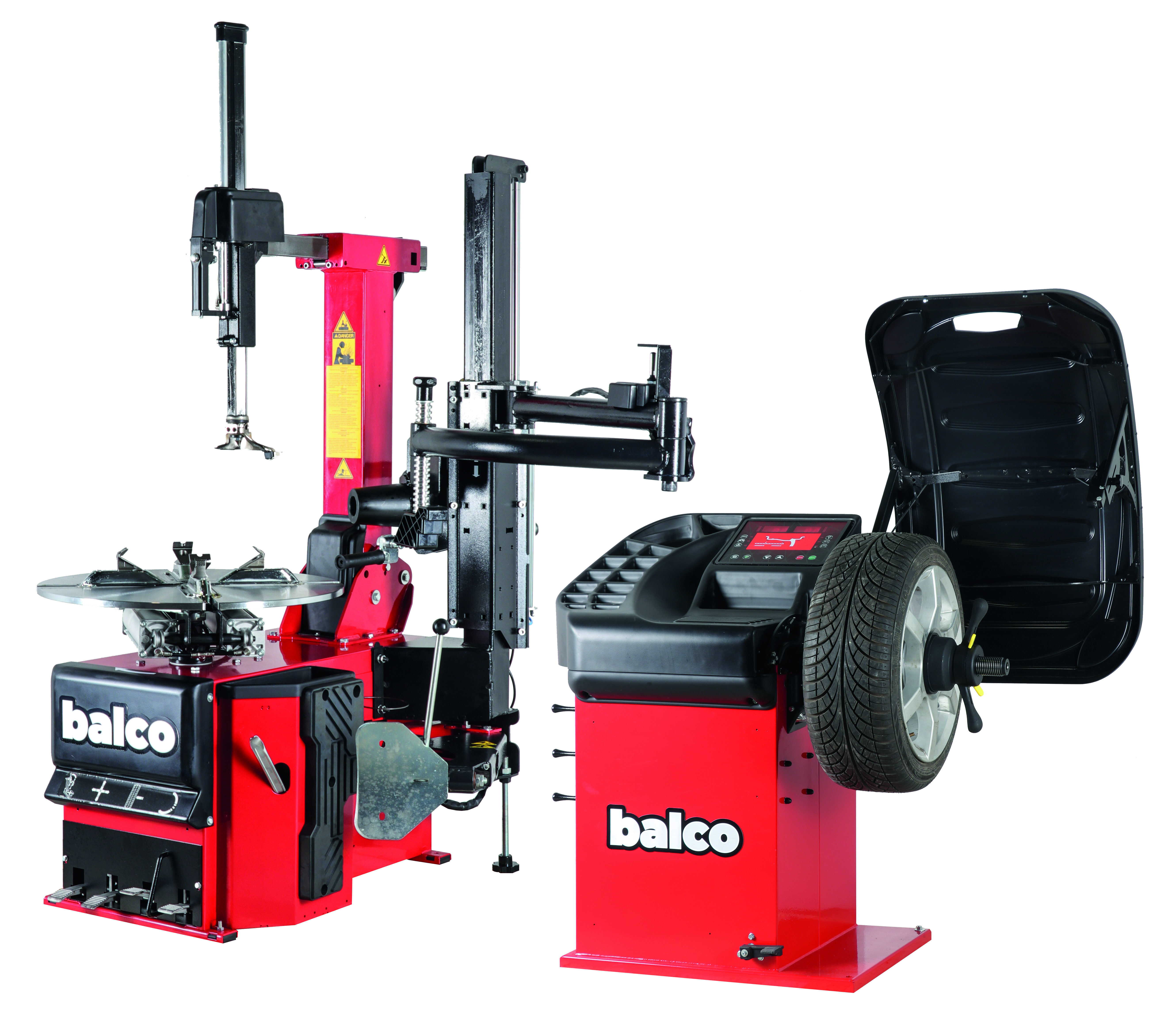 ISN Europe Ltd
Throughout Automechanika Birmingham we will be demonstrating tyre changers and wheel balancers, giving visitors the opportunity to see the time and labour-saving benefits of both Hofmann and Balco equipment 'in action'. Visit our stand to see and learn more!