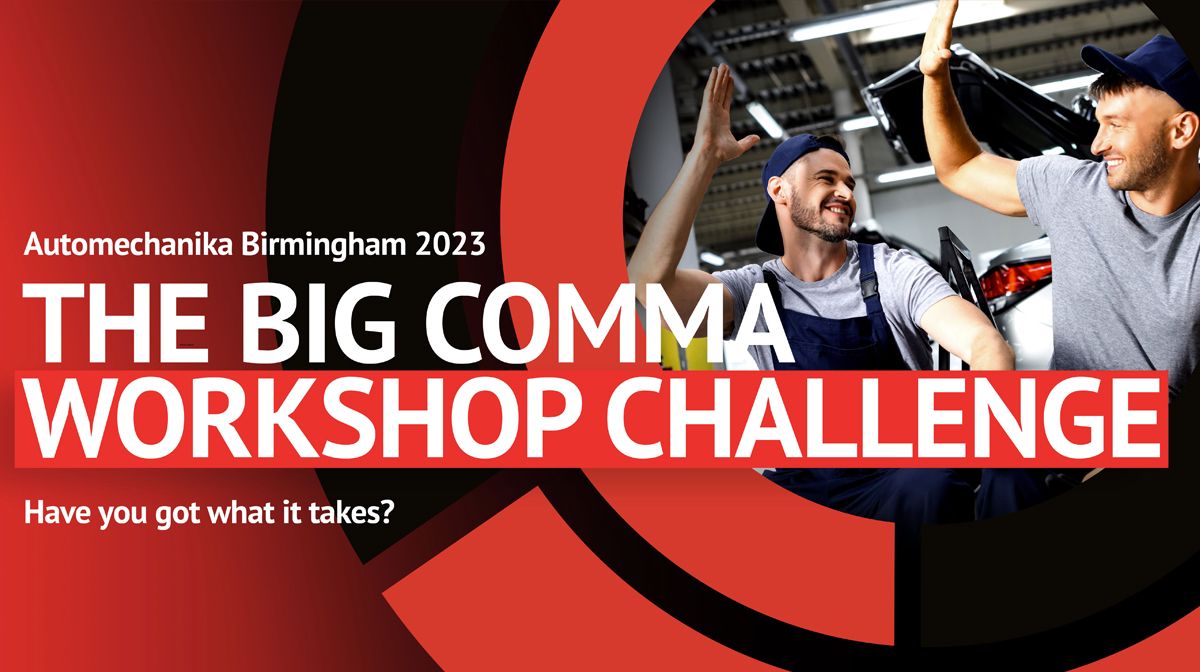 The challenge asks technicians to explore the many ways Comma can support them to master complexity and grow their knowledge of its performance oils and lubricants, with the opportunity to take part in an exclusive prize draw.
As a trusted brand, Comma is the professional's choice when it comes to motor oil and lubricants. This is backed up by its passion to support the workshops, technicians, and motor factors it works with.
From the free technical training it provides, to the intelligent solutions that help technicians to quickly identify the right engine and gearbox oil and lubricants, Comma's products, training, and solutions are engineered by experts who understand their customers' needs.
Visitors to the Comma stand (F90) will get the opportunity to:
· Learn more about Comma's OEM Approved oils and lubricants and 100% Compatibility Guarantee Promise
· Book in a free Comma Workshop Workout – where Comma visits workshops to provide them with the support tools and solutions it offers
· Hear from Comma's oil experts on how new technology will impact engine oil in 2023 and beyond at two speaker sessions taking place at the Workshop Hub
· Register to find out about new plans for Comma's Professional Partner Programme – which offers workshops rewards, free insights and technical training
· Take part in Comma's Speed and Power Challenges to be crowned a workshop champion Mark Whitmill, Head of Aftermarket Sales UK, said:
"Running an independent workshop can be complex. With many being required to have the latest knowledge of multiple products, grades and OEM approvals, keeping up can be a challenge. At Comma, we seek to help simplify success and focus our time on where it works hardest – application solutions and the right training to keep our customers ahead of the game.
"We're delighted to be exhibiting at Automechanika Birmingham this year and look forward to demonstrating the many ways we support independent workshops with the BIG Comma Workshop Challenge. They will discover how we can help them to master the complexity of oil, and how our products, tools and solutions can give them confidence." For more information, visit: https://www.commaworkshopchallenge.com/