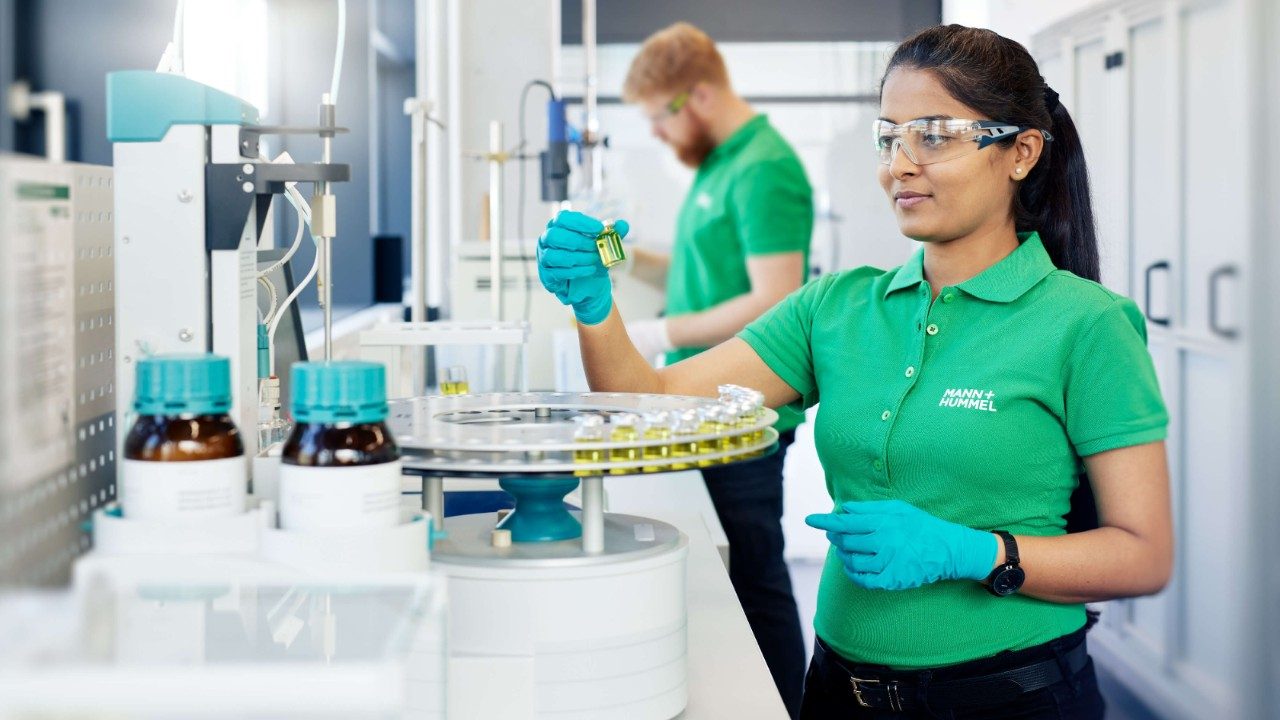 Taking place from 6 to 8 June 2023 at the NEC, Automechanika Birmingham 2023 will be the first UK event since 2019 and is already set to be a sell-out show packed with new exhibitors, new training hubs and a programme of more than 192 hours of free skills training, technical talks and topical discussions on current industry issues and inspiring new technology, as well as live demonstrations from industry experts.
Premium filtration brand, MANN & HUMMEL, will be joining the Automechanika Birmingham 2023 roster to showcase its leading product portfolio as it caters to the future needs of mobility.
The company also has a slot at the dedicated EV Training Hub at the show where Damian Milling, National Sales Manager at MANN & HUMMEL will be discussing how filtration is changing the future of EVs, profit opportunities for businesses, filtration as a solution to changes in legislation and the brand's OE quality offering worry-free servicing and repairs.
Milling comments: "There is a misconception that electric and hybrid vehicles don't have any filtration products, but they actually they have more. For example, you're losing an oil filter on an ICE (internal combustion engine), but you're gaining up to four for transmission on EVs. And electric batteries need to be cooled, so EVs require cooling and filtration systems to keep them in optimal condition.
"We are continually investing in R&D to ensure our range meets – and exceeds – the needs of the market. Along with providing solutions to legislation through our leading filtration product portfolio."
MANN & HUMMEL's stand at the show will be interactive with its 'Particulate' game, where visitors will have the chance to win prizes and branded merchandise, along with being able to catch up face to face again with the brand's sales team to discover the latest product range.
More than 500 exhibitors will come together from the aftermarket supply chain at the show, and they can expect to see 12,000 visitors, 50 percent of which will be aftermarket professionals, 25 percent motor factors and parts distributors and 25 percent dealers, retailers and franchisers.
Milling adds: "Automechanika is key for us to ensure we are speaking with those at the coalface, finding out what their worries are, and what we need to do to help them. We get such a buzz from being able to interact face to face again with people. Automotive and transport drives our world, so we're happy to be part of this important industry."
Alex Jones, marketing director of Messe Frankfurt, organisers of Automechanika Birmingham, added: "We're excited to be welcoming MANN & HUMMEL to the show this year. As the world and industry continues to evolve, we want to show exhibitors and visitors that we're here to support them all through this change and work together, showing off the latest trends and technologies in the market, as well as providing key insights."
MANN & HUMMEL's experts will be speaking at the EV Training Hub on Wednesday 7th June at 3pm.
Registration for Automechanika Birmingham 2023 is now open, to secure a free ticket visit https://automechanika-2023.reg.buzz/press