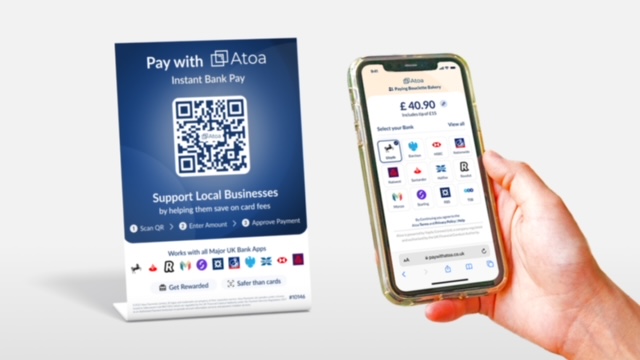 We all know that ensuring your payments are spot on is a vital aspect of any business. Traditional banking methods can quickly become a tiresome slog, leaving both the merchant and customer frustrated. High card processing fees, errors and long waits for payment can easily put a dent in your cash flow and profits.
But fear not! With Atoa by your side, you can bid farewell to the risks of chargebacks, fraud and delayed payments to get more of what you earn. Receive funds to your bank account in seconds with unbeatably low rates, making it the fairer way to get paid.
Here are some of the other perks for automobile business owners:
●      Customers can pay in-store or in-garage with their existing Bank App
●      Take payment via QR code on your smartphone screen for when you're on the move
●      Take payment via SMS links for appointment fees, deposits or instalments
●      All our payments are verified by biometric security, protecting you against chargebacks
●      No hidden fees, contracts or catches!
Before you know it, you'll be cruising along with fair, low-fee instant payments. Not to mention more profit in your pocket!
Meet Atoa Instant Bank Pay at Booth Y122 at Automechanika from June 6-8!