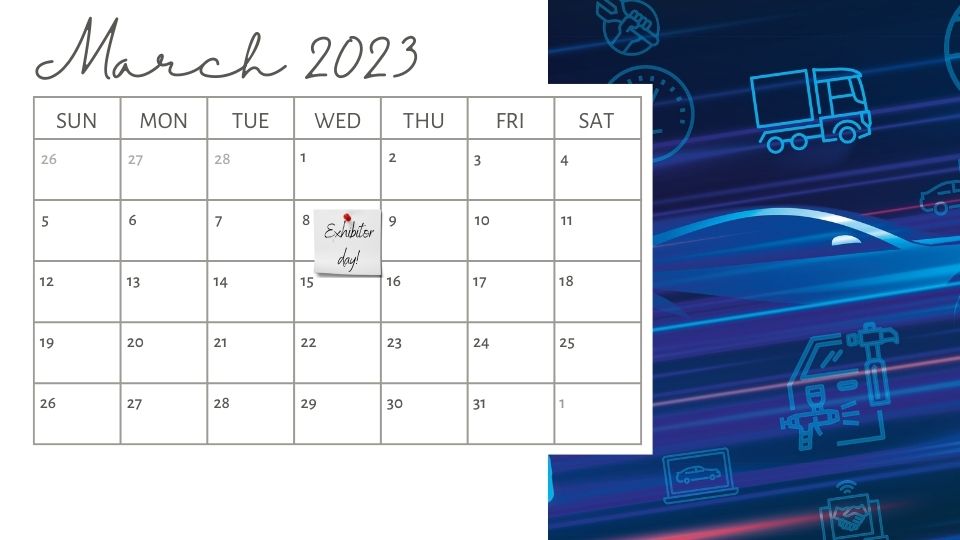 The event will be held on 8 March at Birmingham NEC and will provide attendees with practical hints, tips and advice from exhibition experts ProExtra, who will be focusing on engagement pre-show and onsite, in order to have a successful show.
Impression PR's digital marketing manager, Tom Addis, will also be on hand to discuss how to maximise social media opportunities before, during and after the event and demonstrate best practice in order to achieve the best digital marketing results.
Refreshments will be provided, along with a networking opportunity after the talks to meet with other suppliers, the Automechanika Birmingham show team and the media.
Alex Jones, Event Director of Automechanika Birmingham, said: "Our objective is to give exhibitors the best support possible, ensuring they are fully equipped to contribute to delivering one of the best visitor experiences yet at this year's show."
"The world is very much a different place as we enter the run up to the first Automechanika Birmingham since 2019, and the same can be said for the show. The exhibitor day is where we will start the journey with our exhibitors and partners."
Taking place from 6 to 8 June 2023 at the NEC, Automechanika Birmingham 2023 will be the first UK event since 2019. The event will play host to more than 500 exhibitors from the aftermarket supply chain, along with 12,000 visitors, 50 percent of which will be aftermarket professionals, 25 percent motor factors and parts distributors and, 25 percent dealers, retailers and franchisers.
Visitors to the show can also benefit from a comprehensive programme of more than 168 hours of free skills training, technical talks and topical discussions on current industry issues and inspiring new technology, as well as live demonstrations all presented from industry experts.
For more information on Automechanika Birmingham please visit here.
To sign up to the Automechanika Birmingham Exhibitor Day please email nicola.sandham@uk.messefrankfurt.com