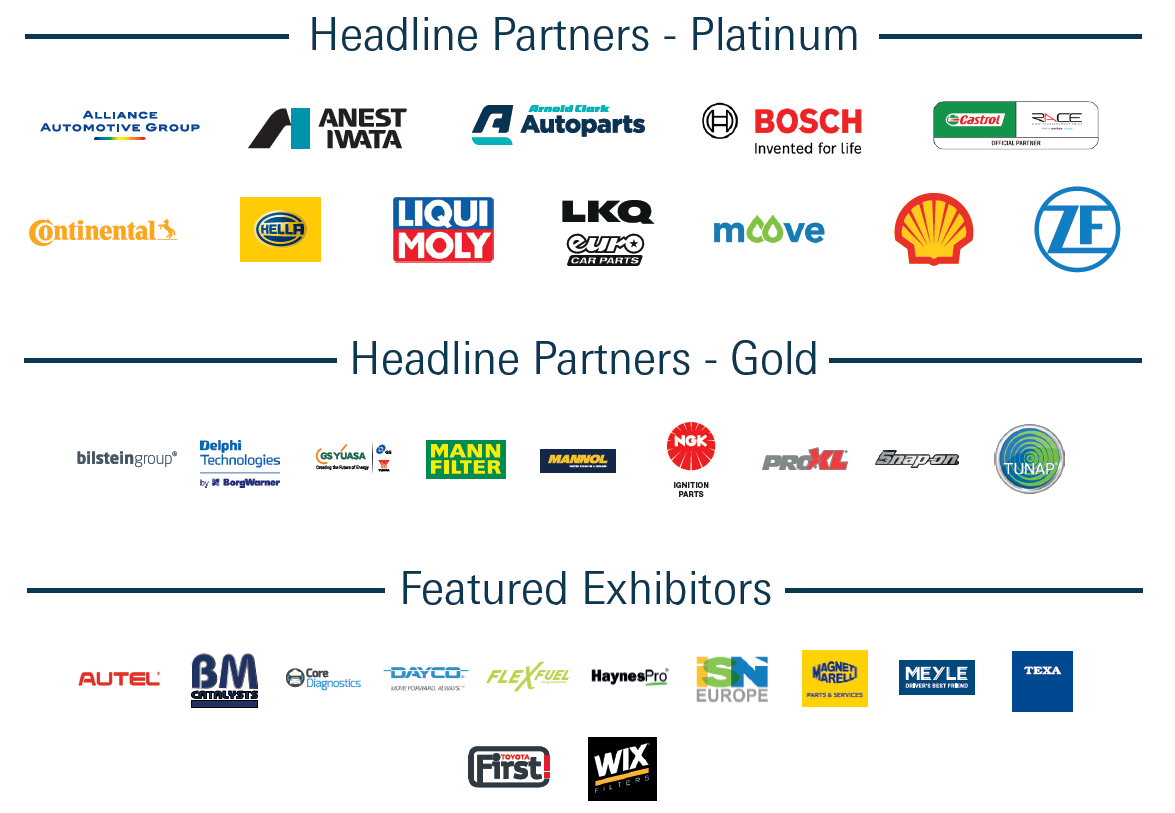 Taking place from 6 to 8 June 2023 at the NEC, Automechanika Birmingham 2023 will be the first UK event since 2019 and is already set to be a sell-out show packed with new brands exhibiting, features and training hubs for collision repair, EV, ADAS and more.
Platinum headline sponsors include Anest Iwata, Continental, LIQUI MOLY, Moove Lubricants, Shell, ZF Aftermarket, Bosch and LKQ Euro Car Parts with the latter two exhibiting for the first time, as they look to highlight their high-end product offerings and engage directly with more than 12,000 visitors who are expected to attend the event.
Gold headline sponsors gold include bilstein group, HELLA, MANN-FILTER, MANNOL, NGK, Snap-On, TUNAP and WIX Filter.
Meanwhile, featured exhibitors include AUTEL, BM Catalysts, Core Diagnostics, DAYCO, FlexFuel, HaynesPro, ISN Europe, MEYLE, Sampa, TEXA and Toyota First, while a whole host of other well-known aftermarket brands have also signed up to exhibit.
Simon Albert, managing director of event organisers Messe Frankfurt UK, said: "We're looking forward to opening our doors and welcoming a plethora of the largest and most respected names in the industry next June, with exhibitors already gearing up to connect with likeminded professionals on a national scale.
"2023's event is set to be bigger and better than ever before and will provide a real opportunity to add value to exhibitors, while providing key insights into the future of the automotive aftermarket and the wide range of opportunities available – whether you're an exhibitor or a visitor, it's definitely not one to miss."
Automechanika Birmingham unites the very best of the UK aftermarket and supply chain and provides a one stop shop for discovering product launches, the latest technologies and practical solutions.
More than 500 exhibitors will come together from the aftermarket supply chain, and they can expect to see 12,000 visitors, 50 percent of which will be aftermarket professionals, 25 percent motor factors and parts distributors and, 25 percent dealers, retailers and franchisers.
Many of the exhibitors will announce special show deals, offers and competitions in time for the show.
Visitors can benefit from a comprehensive programme of more than 168 hours of free skills training, technical talks and topical discussions on current industry issues and inspiring new technology, as well as live demonstrations all presented from industry experts.
Messe Frankfurt UK, organisers of Automechanika Birmingham, has also announced a refreshed trade event, the Automotive Supply Chain Forum, in association with the Society of Motor Manufacturers and Traders (SMMT).
The Forum, which will be held alongside Automechanika Birmingham, takes place amid fast-paced changes on the automotive supply chain horizon, and will offer key insights into the opportunities available to help future-proof the industry.
For more information on Automechanika Birmingham, taking place on 6 – 8 June 2023, please visit here.