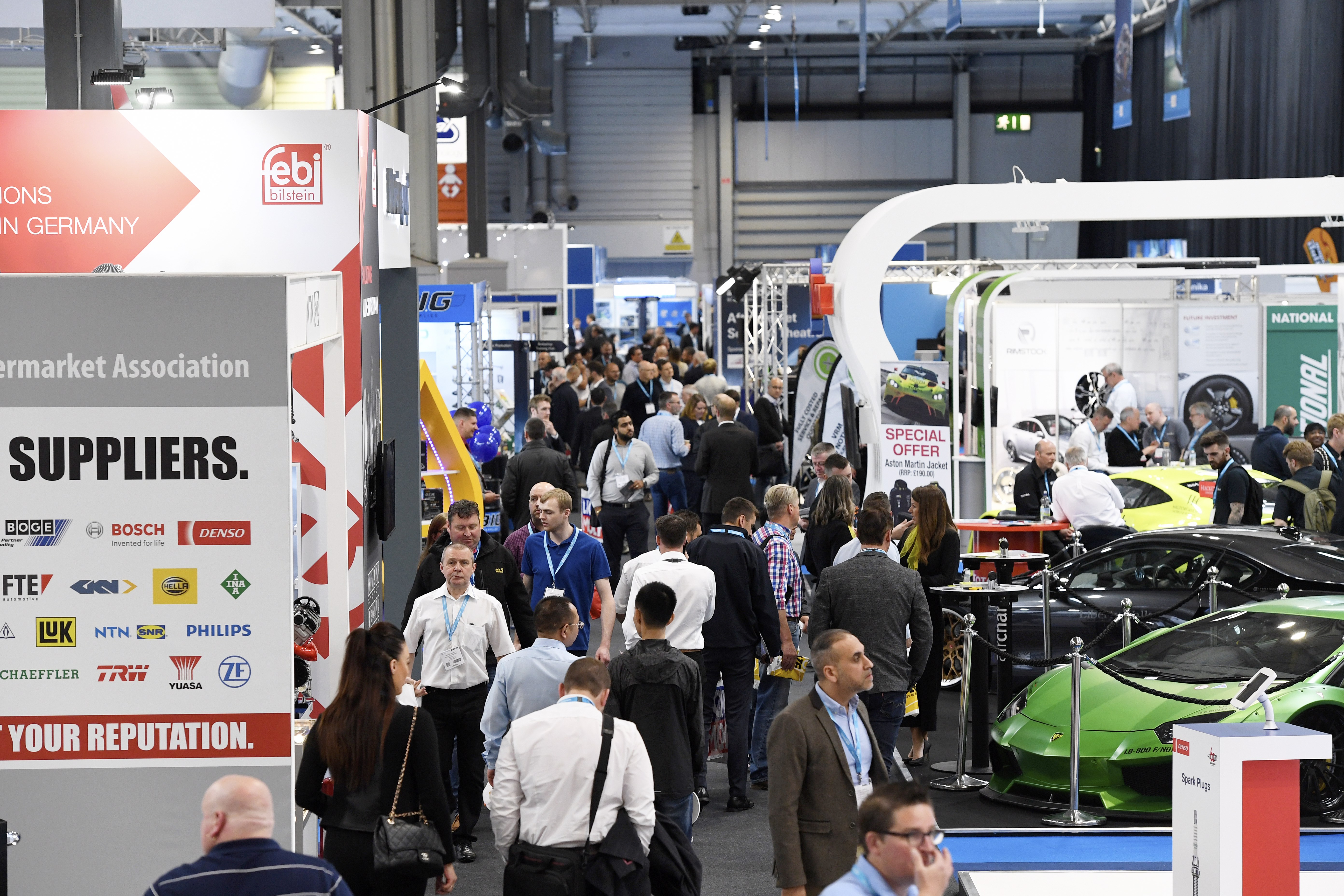 As the automotive industry is going through the biggest change in living memory, it's no surprise that Automechanika Birmingham has double the amount going on for visitors than it ever has done before. It's also offering free parking and breakfast to all garage and bodyshop professionals. 
The Workshop, EV and Bodyshop Training Hubs event calendar is also now available, enabling visitors to tailor and plan their days at the show specifically for their needs and will be covering core and advanced skills training.
Topics covered include: Vehicle diagnostics and data; Understanding how you can repair changing OEM Specifications: How to thrive in uncertain times: A whistle-stop, problem-solving tour of fluid systems; How to prepare for MOTs and in the future; New vehicle digitalisation & technology; The challenges of hydrogen internal combustion; New braking technologies and common faults; Plug into 2023 – the EV and hybrid opportunity; Electrified future – what does it look like for the service and repair industry; and, Driver assistance systems, in-house or outsource – risks.
Plus, NEW for 2023 are a Detailing Hub, Collision Repair Live and Paint & Spray Live, providing live demonstrations, as well Modern Garage and EV Training Academy hosted by the IMI.
With the industry facing huge legislation changes, frustration and confusion, in an Automechanika Birmingham first, it will host a keynote conference, where visitors will be able to debate and address the big challenges: Whether EV the right way forward, MOTs today and tomorrow, and more. 
Understanding that the skills gap needs to be addressed, the Talent & Skills Conference isn't your normal training, it's designed for students, to help train and inspire them to stay in the industry.
The automotive brands have gone all out to provide exclusive on-stand training and demos, including the new NGK Academy, ADAS fitment to vehicles from Bosch, an on-stand EV trainer from Alliance Automotive Group, and HaynesPro B.V will be demonstrating its HaynesFleet product for the fleet and leasing market. 
And what's more, garages and technicians will have the chance to take home up to £50,000 worth of exclusive show offers, deals and discounts on the latest garage equipment, plus have access to a plethora of competitions and giveaways, offering huge savings to those first through the doors.
Some notable discounts include 25 percent off Auto Garage Network services, 30 percent off Coverzone products, up to 20 percent off Silkmoth products and 20 percent off retail prices for 3D Car Care products. 
Laser Tools is giving away two VIP Passes to the BTCC at Donington Park on 27 August 2023, £250 worth of tools, and a Laser Tools Racing Chair, while visitors to the Bosch stand will be in with a chance of winning a Bosch Tassimo Vivy2 Coffee Machine and Snap-on is offering a once-in-a-lifetime giveaway of the only Snap-on Ford Model-T UK, complete with replica tool storage drawers sales reps would have used back in the 1920s, for those who purchase a Snap-on Fast-Track Intelligent Diagnostics Platforms through to the end of June.
Alex Jones, marketing director at event organiser Messe Frankfurt UK  said: "We know time is money and money is tight, but you will learn, test and try more here in just a few hours than you can in months away from your place of work. And don't forget, Automechanika won't be back in the UK until 2025 – I know it's a big decision to take time out from work, but you really won't regret it as this investment in you, your team and your business is how you'll not only survive, but thrive. Don't get left behind." 
As stated by Matt Cleevely, managing director at Cleevely Electric Vehicles: "I'm looking forward to Automechanika. I have shut our business on the Tuesday because I see a value in the whole team attending."
The Independent Automotive Aftermarket Federation (IAAF) is hosting its first-ever Garage Awards in partnership with Automechanika Birmingham in 2023.
Being held on Wednesday 7 June at Hilton Metropole NEC, the Awards will celebrate the very best of the garage industry and acknowledge the commitment and dedication independent garages and technicians have made to ensuring affordable mobility in the UK over the past few years.
Taking place from 6 to 8 June 2023 at the NEC, ticket registration for Automechanika Birmingham 2023 is open and a complimentary ticket can be claimed here.